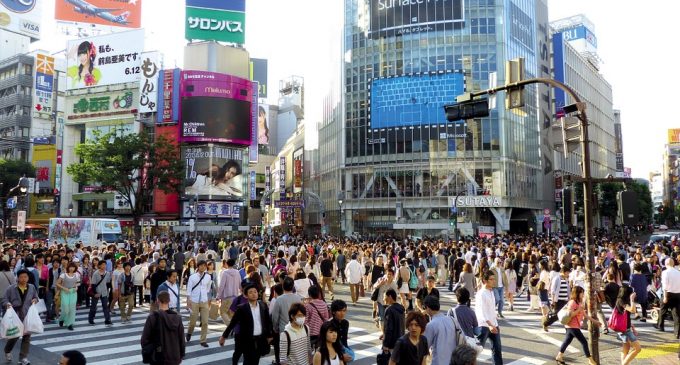 There seems to be a race for the first central bank digital currency (CBDC) led by China and Japan does not want to fall behind. Even though China had been trying to crack down on crypto speculation, more details on its classified digital yuan project had started to surface, according to Cointelegraph. In case that will turn out to be true, the implications for global finances could be huge, given that the flow of capital could start to move towards China.
Japan on the wires – CBDC in a few years?
Back in April 2018, Masayoshi Amamiya, Deputy Governor at the Bank of Japan first addressed the idea of a CBDC, in a more negative tone, but without excluding the fact that there's still possible for the central bank to consider issuing its own cryptocurrencies:
The issuance of central bank digital currencies for general use could be analogous to allowing households and firms to directly have accounts in the central bank. This may have a large impact on the aforementioned two-tiered currency system and private banks' financial intermediation.
Things had gradually changed and in February 2019, the BoJ had published a report about CBDC, which studied different ways to implement such a project and some of the consequences of that happening. More specifically, the paper focused on two types of CBDCs, categorized by the Bank for International Settlements:
CBDC accessible for daily transactions;
CBDC designed for large value settlements (central bank deposits).
The interest in such a project continues to be alive in 2020, given that a group of around 70 parliamentary members from the Liberal Democratic Party had shown their concerns related to the development of a digital yuan in China. We've seen that China had implemented a cryptography law, but based on our analysis, that has nothing to do with cryptocurrencies.
According to reports from early January 2020, the PBoC had already accomplished the top-layer design and joint testing of its CBDC project. Interestingly, rumors related to China's digital currency had started to emerge right after Facebook announced its Libra project back in 2019.
We should expect more similar reports in 2020, but until official information won't be provided, the accuracy of the details remains under question. One thing's sure: we're moving towards a fully digitalized financial system and we can't stop the change. The real question now remains whether the traditional cryptocurrencies like Bitcoin and Ether will manage to survive in a world of digitalized finances.