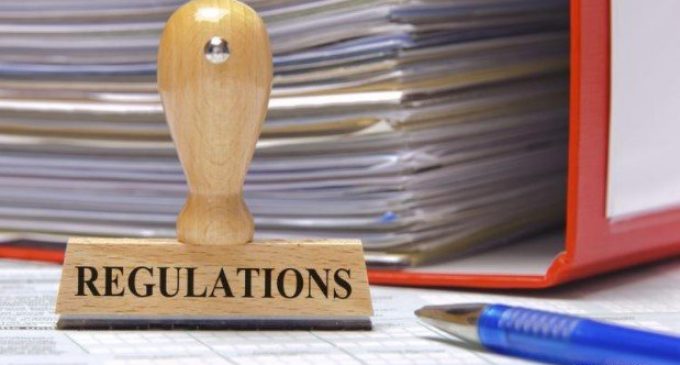 The regulatory requirements for cryptocurrency-related firms in the United Kingdom are about to be expanded, according to a recent consultation paper published by the Financial Conduct Authority (FCA). Just recently we've seen how Gemini and Archax had become the first two cryptocurrency exchange platforms to get a license from the UK regulator and now the agency wants to make sure that all other companies will comply with AML rules.
Exchanges and custodian wallet providers will need to comply
Based on the FCA paper which you can find here, the annual financial crime reporting obligations will be broadened, to include crypto exchanges and custodian wallet providers. It seems like the regulator wants to take this measure to better understand which companies have a higher intrinsic money laundering risk due to their activities.
This is part of a long-term process starting with 2016 when the FCA had begun looking for analytics that can enhance its regulatory mechanism and make the local financial safer and compliant with the regulation. Reducing the burden on enterprises and mitigating money laundering risks are two of the main goals that will eventually lead to better integrity of the system.
Expanding AML requirements to cryptocurrency-related companies will help the FCA gather information from 4,500 additional firms, a development that will allow for an improved targeted approach to financial crime supervision:
To the extent that the data collection improves AML systems and controls, it will also make it more difficult for a firm to facilitate money laundering, and so reduce the incentive for them to do so. This could make money laundering via UK financial institutions more difficult and, depending on the responsiveness of the underlying illicit activities, could result in less criminal activity, benefitting society more widely
The UK to become a reliable crypto hub?
Considering the aggregate actions taken by regulators in the United Kingdom, the chances to see trusted crypto companies moving into the country are rising. The latest AML requirements will only be an issue for crypto scams, but on the other hand, it will make the industry more reliable and force companies into complying with regulation.
As one of the largest financial centers in the world, the UK is poised to be at the center of the new financial revolution, which could include cryptocurrencies, as well. The main goals of the latest moves are to protect consumers and to build trust that even cryptocurrency-related companies can operate within a regulatory framework.