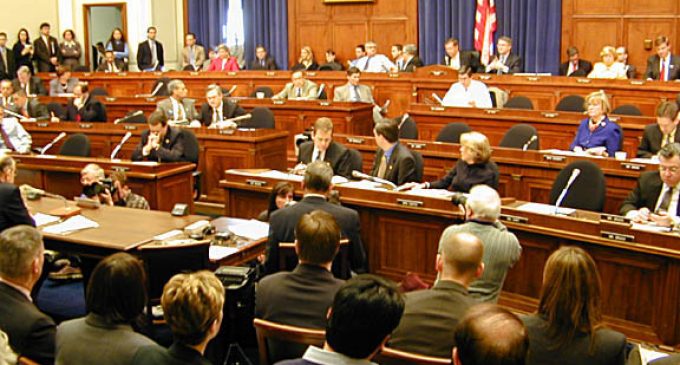 It looks like the scrutiny on cryptocurrencies continues, with the United States House of Representatives Committee on Financial Services scheduling a new hearing titled "Oversight on the Securities and Exchange Commission: Wall Street's Cop on the Beat" for September 24th.
The SEC's chairman Jay Clayton, who had been very downbeat about Bitcoin ETFs recently, as well as four other SEC commissioners,  are about to discuss cryptocurrency in the meeting that will take place tomorrow.
Libra among the topics again
We're already tired of hearing about new regulatory scrutiny on Facebook's Libra, but based on the memorandum published last Thursday, the hearing will also take a close glance at the project which Facebooks wants to implement:
The Libra Investment Token could amount to a security since it is intended to be sold to investors to fund startup costs and would provide them with dividends. The Libra token itself may also be a security, but Facebook does not intend to pay dividends and it is unclear if investors would have a 'reasonable expectation of profits.
Expectations around the hearing are very low, with regulators in the US already showing their skepticism when it comes to a global cryptocurrency project like the one proposed by Facebook. The talks could also approach Bitcoin-related derivatives, given that Jay Clayton had been recently advocating for more regulation in the industry before the SEC allows these instruments on the open market.
Cryptocurrencies lag ahead of the hearing
It's still unclear whether this is the main reason, but what we can see is that most of the large-cap tokens started the week on a low beat. In our last weekly crypto analysis, we've talked about Bitcoin as an underperformer, but now Ether, XRP, and LTC, three of the tokens who banked significant gains this month, have started to retrace lower.
There's no doubt the market is waiting to see whether the US regulators will implement regulation for cryptocurrencies, but with a divided Congress, we could see that happening after the 2020 Presidential election.
In the meantime, tomorrow's meeting will be again watched by market participants, with any new negative remarks expected to weigh on the price of cryptocurrencies. Although the seasonality is positive during this past of the year, we still don't see any sign of impulsive buying, which means the rally might be postponed further, until the risk sentiment will improve. However, the market needs some solid reasons in order to see that happening.