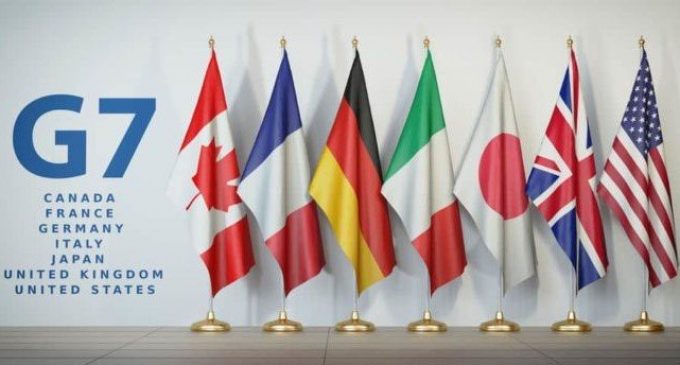 Even though stablecoins come with more advantages as opposed to traditional cryptocurrencies, reluctance from global regulators continues to be a major headwind for implementing such a project on a global scale. A recent report from Reuters is not favorable for projects like Facebook's Libra, considering it assumes that G7 central bankers and finance ministers are against the idea.
G7 draft bearish for global stablecoins
After many times in the past suggesting that stablecoins are "a threat to the global financial system", G7 countries (United States, Canada, Japan, Germany, France, Italy, and the UK) continue on the same rhetoric, suggesting that no global stablecoin project should begin operations without a strong regulatory framework in play:
The G7 continues to maintain that no global stablecoin project should begin operation until it adequately addresses relevant legal, regulatory, and oversight requirements through appropriate design and by adhering to applicable standards.
A long-lasting legal battle seems to be on the horizon, considering Facebook continues to move ahead with its Libra project, already stating that it wants to work closely with regulators to make sure that compliance won't be an issue. An ex HSBC executive recently joined the Libra team, but with opposition from most of the developed nations, implementation of a stablecoin on the largest social media platform goes far into the future.
Unity among largest nations to regulate stablecoins
The issue of global stablecoins had long been on the radar of big nations and this April, G20 countries set out a lost stablecoin study, also providing recommendations on how these instruments should be regulated properly.
On top of that, there is the issue of security risks, as the G7 draft mentioned at the beginning of the article, is also talking about ransomware attacks that could harm the well-functioning of such a large-scale project.
Combined with increasing chatter about CBDCs, it is not excluded that regulators will try to prevent the launch of global stablecoins until they will develop their own versions. China is already testing a digital yuan, while the ECB's chief Christine Lagarde is talking frequently about a digital Euro project.
Digital money is also a topic for debate among US FOMC members, but so far, the United States seems to be lagging behind other nations on the matter. What's important to keep in mind is that regulatory pressures will continue to be one of the greatest hurdles for global stablecoins and it will take a lot of effort to persuade regulators into approving any of the ongoing projects.