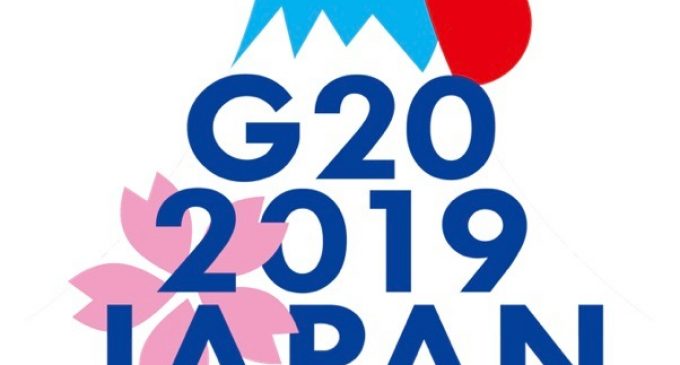 The fourteenth meeting of Group of Twenty will be held on 28-29 June in Osaka, as the first even G20 summit hosted by Japan, and as a result, finance ministers, as well as major central bankers, met on June 9th in Fukuoka.
Although the meeting comes in a period when geopolitical tensions between the US and China are at their highs, cryptocurrency regulation is also expected to be on G20's agenda. According to the joint communique published on the website of Japan's Ministry of Finance, references to crypto assets had been made.
Risks around crypto assets to be monitored
Despite a general reluctance at a global scale when it comes to decentralized payment methods, the G20 finance ministers gave a balanced statement on crypto assets, acknowledging the significance of the technological innovations and their role in the financial system, while also mentioning the risks related to anti-money laundering (AML) and terrorist financing:
Technological innovations, including those underlying crypto-assets, can deliver significant benefits to the financial system and the broader economy. While crypto-assets do not pose a threat to global financial stability at this point, we remain vigilant to risks, including those related to consumer and investor protection, anti-money laundering (AML) and countering the financing of terrorism (CFT).
Yet, the meeting members also asked the Financial Stability Board (FSB) and other global standard-setting organizations to monitors risks related to digital assets:
We ask the FSB and standard-setting bodies to monitor risks and consider work on additional multilateral responses as needed.
Cryptocurrencies fall
Following the release of the joint statement, cryptocurrencies had started to weaken further, as the correction that started on May 30th continues to extend. At the time of writing, Bitcoin is down at $7,700 on the Coinbase exchange, after testing the support area we've mentioned in our last weekly crypto analysis.
Ether had moved below the 4h chart 200 moving average, as well as XRP, while Litecoin seems to be one of the few major resilient cryptocurrencies. Thus far, the weakness is contained, but the main focus will on the statement released after the G20 meeting at the end of the month.
If the leaders of the biggest economies will push for an acceleration in regulation for cryptocurrencies, we might see further pressure mounting on valuation. The market hopes Japan will have a meaningful role in the final decision since the country is well-known for its friendly approach to cryptocurrencies and blockchain-related applications.