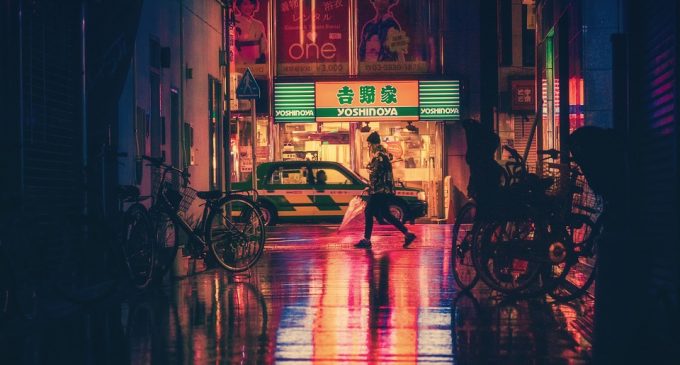 In terms of cryptocurrency regulation, Asia seems to be one of the most active regions after the US. We've seen recently how India put crypto regulation in center stage and now news is coming from Japan.
Following the huge surge in the cryptocurrency market cap that took place in late 2017, an increasing interest from retail and institutional investors started to gain momentum.
Japan worried about speculations with cryptocurrencies
The FSA (Financial Services Agency), which oversees the banking sector, securities, and exchanges from Japan, had already been reported to plan stricter regulation for speculations with cryptocurrencies.
The interest for digital assets skyrocketed in 2017, with an estimated volume of 69 trillion yen for the first five biggest cryptocurrencies (Bitcoin, Ethereum, Ripple etc.), as it had been reported by newsbtc.com. A number of 3.5 million users had been involved in the cryptocurrencies, most of them in search for profit.
Since trading had been the main purpose, the FSA is beginning to consider imposing new rules for cryptocurrency trading conditions. At the present time, the Financial Instruments and Exchange Act regulates speculative markets like Forex, capping the maximum leverage to 25:1.
Also, that rule does not apply to cryptocurrencies, meaning online brokers had the opportunity to include cryptocurrencies on their trading list without any restriction for leverage.
Since the cryptocurrency market is still in its early phases, volatility is high due to low liquidity, thus resulting in wild swings in prices. This can lead to huge profits but also can generate great losses in very short periods of time, so the FSA wants to take some measures in order to protect those who want to speculate on cryptocurrencies.
Exchanges also a worry for FSA
Another concern of the financial agency had been related to exchange hacks. With no entity responsible for overseeing them, exchange operators had been subject to thefts which led to their clients losing money.
Security requirements are also expected to be enforced in the near term. In the meantime, cryptocurrencies continue to be under pressure, as the disappointment generated by the failed Bitcoin ETF announcement continues to weight on the entire market.
The bearish trend looks set to continue further, with the only game changer being any sign of institutional money pouring into the cryptocurrency market. That would have become possible through ETFs, but the SEC continues to be reluctant towards the idea, rejecting all requests and postponing one until September this year.