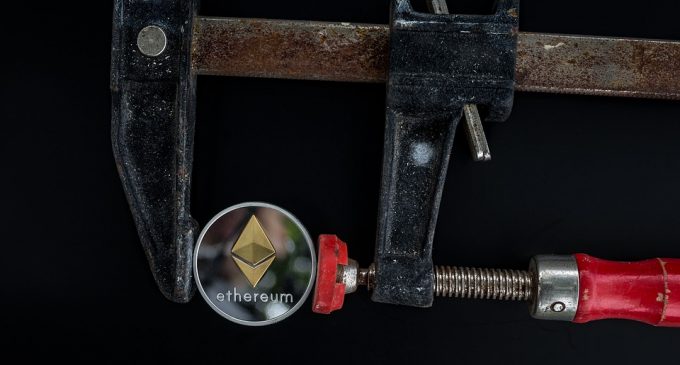 Although the Ethereum platform had been the birthplace of many successful projects, 2018 had been a year to forget. Even though companies like DigixDAO, Golem, Aragon, and Filecoin had managed to raise substantial Ether amounts during their ICOs, Ether saw its worst year in its history, dropping from a $133 billion market cap in January, to $14 billion at the present time.
The ICO market continues to be depressed because of the significant drop in value and companies that raised Ether tokens during their ICOs had been gradually dumping them since the middle of 2018.
ETH withdrawals top in December
Expectations for the ICO market in 2019 are reduced and rightfully so and we see some panic emerging among blockchain-based companies. If we talk specifically about Ether withdrawals, December had been the worst month this year, with 440.7k dumped, according to the industry website diar.co.
This massive withdrawal had been created in particular by Filecoin – the famous decentralized storage network, which had dumped its entire ETH holding this month, estimated at 216,906. On the second place, Kyber – the on-chain liquidity protocol, dumped 66,454 of their ETH holding.
According to the chart above, we can notice that net ETH withdrawals started to increase since June this year, when the second wave of massive price depreciation had started, following a short-lived rally.
However, although we see some companies reducing their ETH exposure, the top three companies by ETH holdings had not dumped any single token. We are talking about DigixDAO, Golem, and Polkadot, which have 466,648, 369,023, and 306,276, respectively, in ETH tokens.
Volatility the main reason
Although these moves seem scary in the first place, they come as a natural reaction to the huge market moves, we saw on the downside this year. Blockchain-based companies need funding for their activity and all of them which had been holding tokens this year faced severe losses in US dollar terms.
The environment is still uncertain, with no regulation clarity and little signs for strong investments in the near future, so selling tokens is one of the ways to reduce exposure on what could happen next with the Ether price.
It's encouraging to see that the ETH price did not faced heavy losses in December, despite the massive dumping, which proves that demand had been strong enough at very low levels to absorb all the selling. If the price action will gradually climb higher a new stream of positive reactions will follow and companies will feel safe to keep their tokens.