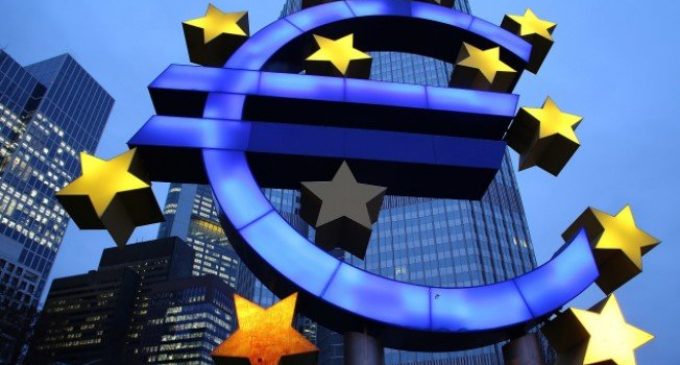 A lot of changes are going on in the EU after the European Commission had proposed passports for crypto issuers. The European Central Bank (ECB) had recently published a 50-pages study, examining the idea of a digital euro, potential scenarios that it may be needed, and how it could be implemented as an alternative to cash. A six-month public consultation on the idea had been started, showing the institution's awareness of the rapid changes going on in the financial industry.
ECB and digital money – could that be the new normal?
The report which you can read fully here highlights some of the reasons why the ECB could start such a project, including the strategic independence of the EU, the declining role of cash, and the potential risks associated with private cryptocurrencies, such as Facebook's Libra to disrupt the world of finance:
A digital euro could be issued to support the digitalization of the European economy and the strategic independence of the European Union; in response to a significant decline in the role of cash as a means of payment, if there is significant potential for foreign CBDCs or private digital payments to become widely used in the euro area, as a new monetary policy transmission channel, to mitigate risks to the normal provision of payment services, to foster the international role of the euro, and to support improvements in the overall costs and ecological footprint of the monetary and payment systems.
Countries like China and Sweden are way ahead of the ECB, after already starting to test digital currencies in their respective countries, but European interest on the matter could turn out to be important. Most specialists believe it could take another few years until digital money can replace cash, and in the meantime, other central banks can catch up.
Based on the ECB report, the central bank considers two designs for a digital euro:
Centralized – a system that will record all financial transactions in an ECB-owned central ledger. This is concerning for some people as it could allow access to private data, but it could reduce tax evasion and money laundering.
Decentralized – the ECB sets the rules for transactions and they supervised intermediaries will settle and record all the operations occurring in the system.
Lastly, the reports talk about some of the risks associated with CBDCs, especially in the case of rapid adoption. Threats for the EU financial, economic, and political sovereignty had been mentioned. Also, people could shift money from commercial banks into digital currency, in case a financial crisis will occur again down the road.
Multiple details had to be figured out and in the meantime, the ECB will conduct a six-month public consultation, to find out more about people's opinions on digital money issued by central banks.