Company's Highlights
500investments is a financial services provider offering access to a wide range of investment products like cryptocurrencies, stock, forex, commodities, and indices. The website 500investments.com is owned by Cabsy Holdings Ltd and uses the same level of encryption technology as international banks and major online retailers do in order to ensure a high level of security and privacy.

This is another relatively new name in the trading world allowing access to cryptocurrency-based contracts, among others, the main reason we want to talk about some of their main trading features.
Cryptocurrency Instruments
According to the information available on its website, 500investments provides access to tens of cryptocurrency-related contracts, both crypto-to-fiat and crypto-to-crypto. We must mention that clients working with the broker are not buying underlying cryptocurrencies but CFDs that track the exact price fluctuations.
In terms of crypto-to-fiat pairs, 500investments clients can trade cryptocurrencies like Bitcoin (BTC), Ether (ETH), and Litecoin (LTC) against fiat currencies like the US Dollar, Euro, and Japanese Yen. Speaking of crypto-to-crypto pairs, that's where the bulk of the offer is, with tokens like Dash, STR, ETC, OMG, and XRP included. The maximum leverage that can be used is 5:1, but it's variable depending on the cryptocurrency contract. At the same time, traders must be aware of the overnight swaps as an additional trading cost.
Trading Platforms
Moving along to trading software, 500investments.com relies on two important pillars for providing access to the market. There's the web-based trading software compatible with any browser, meaning traders will get to trade from any kind of device.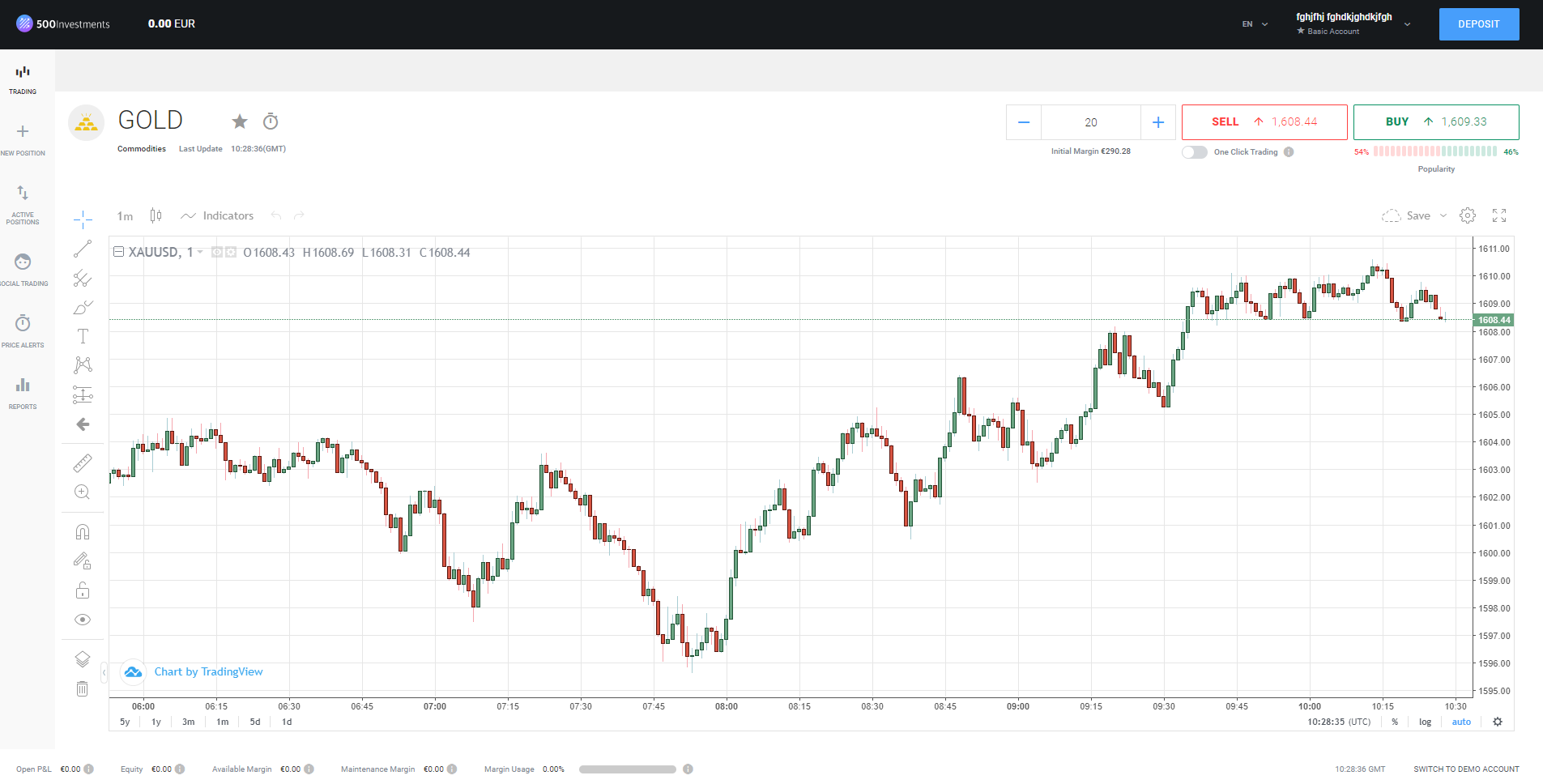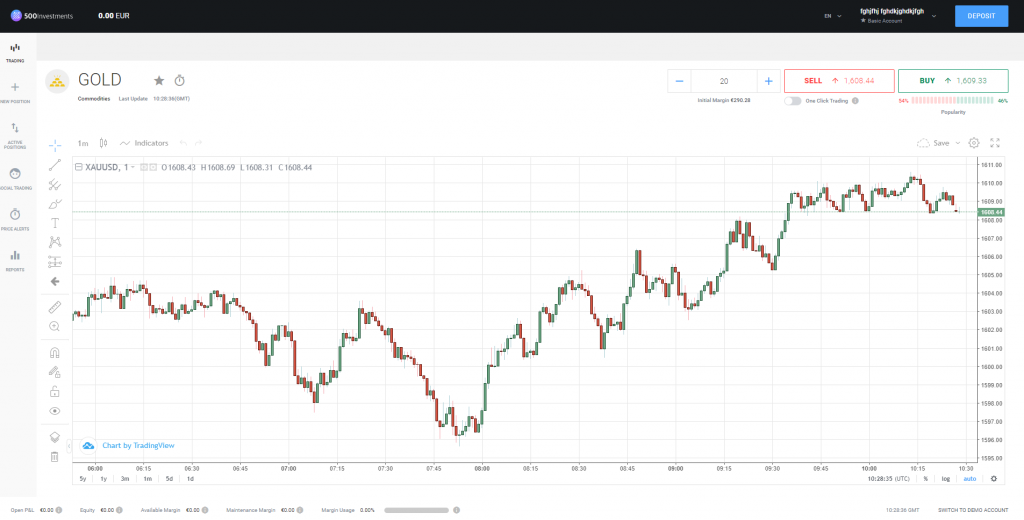 At the same time, the company had developed TraderSoft, a mobile platform compatible with iOS and Android devices. It gives freedom and flexibility needed to trade effectively in today's financial markets. The TraderSoft mobile platform downscales perfectly to smaller mobile screens with no less functionality or performance.
Account Types
There are 5 different account types available for traders, each with a different set of features:
Basic;
Silver;
Gold;
Platinum;
Diamond.
Among the most important trading features, we should mention free access to a Trading Academy, Daily Market Briefing, sentiment/technical/fundamental analysis, webinars, and seminars.
Credit/debit cards, bank wires, and BPay are the main deposit/withdrawal methods available at 500investments.com. Clients should be aware that there could be some processing fees associated with each transaction.
Special Features
500investments had included a basic account in the offer, requiring only $250 in initial deposit in order to start trading. However, for clients who can afford to invest more, there are several special features for gold., platinum, or diamond account holders. VIP webinars/seminars, stocks packages, shares trading, senior account manager, discounts in bonus, exclusive updates, and giveaways, are just a few of them.


Summary
To sum up, 500investments.com is a brokerage company providing access to a wide range of cryptocurrency-related contracts, both fiat and cross. Clients can trade with up to 1:5 leverage an use the trading software provides by the company in order to trade from any type of device, at any time.