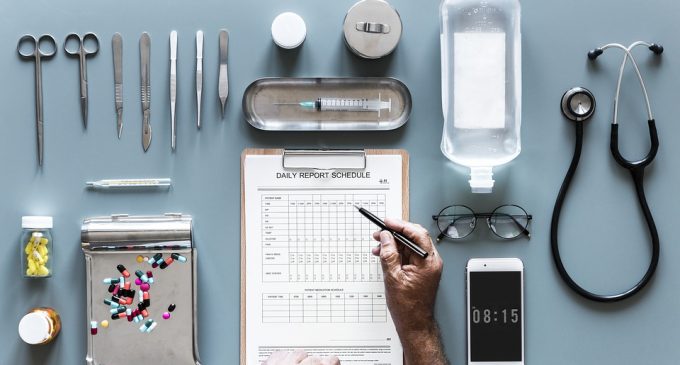 The United States Securities and Exchange Commission (SEC) continues to investigate ICOs that had potentially violated the law, after a public statement from Chairman Jay Clayton saying that the agency believes virtually all ICOs conducted into the US had violated federal securities law.
After going after the Kik Interactive ICO not too long ago, a statement from August 19th shows that the financial agency charged the SimplyVital Health ICO, which aimed to create a healthcare-related blockchain ecosystem and raised around $6.3 million in funds from investors.
Cracking on the SimplyVital ICO
According to the release which you can find here, SimplyVital conducted an unregistered sale of securities between September 2017 and April 2018, raising approximately $6.3 million:
According to the SEC's order, SimplyVital raised approximately $6.3 million from its unregistered sale of securities in between September 2017 and April 2018. After concluding its pre-sale in April 2018, SimplyVital ultimately decided not to offer and sell HLTH during its scheduled ICO.
The SEC investigation was conducted by Michael Vito, Peter Bryan Moores, and Celia D. Moore, and found that SimplyVital violated the Securities Act of 1933:
The SEC's order finds that SimplyVital violated the registration provisions of Sections 5(a) and (c) of the Securities Act of 1933. Without admitting or denying the SEC's findings, SimplyVital consented to a cease-and-desist order…In 2019, SimplyVital voluntarily returned to investors substantially all of the funds raised during its pre-sale.
Token offerings managed to raise more than $2 billion in the first half of 2019, well-below what we saw in 2018 but showing that there is still interest in new blockchain-based startups. However, if we talk about the United States, one of the largest markets for cryptocurrencies, there is still little clarity in terms of regulation for these companies.
No ICO regulation in the US
Other than constant promises from official authorities, little had been seen so far, as the 2020 Presidential campaign seems to have already started in Washington, with both the Democratic and the Republican party at each other's throat.
If some ICOs moved to more friendly locations like Malta or France, some of them still want to operate in the United States, given that they'll have access to a market of more than 300 million people. Until we'll see some actual regulatory measures, the SEC is expected to continue investigating ICOs that had raised funds in the past years, and SimplyVital may not be the last one to be forced to return everything to their investors, in order to avoid potential penalties.