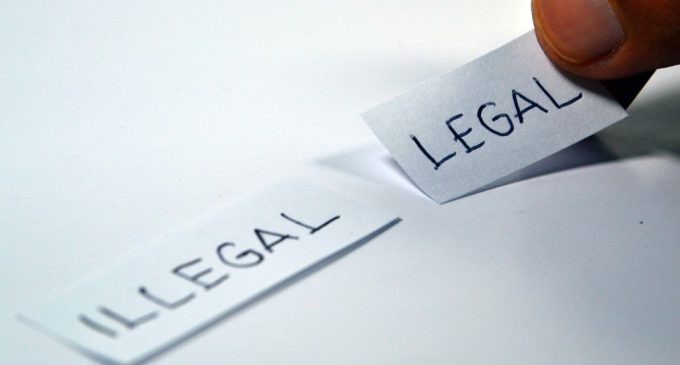 Actions against Initial Coin Offerings continue to appear as the SEC tries to crack down on companies that did not obey the law. It is the case with Kik Interactive, a Canadian social media messaging company, which had been charged with raising $100 million without going through the process of registering for the securities offering.
Not too long ago, the same financial watchdog charged the Gladius ICO, which had been forced to return all funds to investors. The current case, however, could set a new precedent against ICO, since it seems like the SEC found companies declaring they want to raise money from accredited investors, only to target a much broader base in reality.
What Kik Interactive did wrong?
According to the SEC's allegation, Kik had not done enough work in order to figure out whether all investors taking part in the ICO were accredited investors. Despite conducting KYC (Know Your Customer) and Anti-money laundering processes, the company did not also determine whether investors wanted to profit from their purchase or to immediately resell and distribute the tokens.
The company used what is called a "Form D" back in late 2017, which is a notice filled for companies that want to conduct offering exempted from full registration requirements with the SEC. This is not the first ICO to use the same method, but the key criteria for the Form D exemption is to have only accredited investors taking part in the offering.  Only people with a net worth above $1 million or those who consistently made more than $200,000 in income per year, are able to take part in this type of ICOs.
As it was also reported by MarketWatch, hundreds of ICOs used the Form D method in order to bypass the regulatory process. The problem is that some of those projects ended up distributing tokens in the hands of retail investors and consumers, which is against the law.
Ted Livingston, CEO of Kik, defended its company is a recent press release:
We have been expecting this for quite some time and we welcome the opportunity to fight for the future of crypto in the United States. We hope this case will make it clear that the securities laws should not be applied to a currency used by millions of people in dozens of apps.
The situation only adds to the worries surrounding ICOs, which had been in structural decline for the last year and a half. It seems like people are now looking more into IEOs, which represent ICO projects backed and conducted on cryptocurrency exchange platforms.