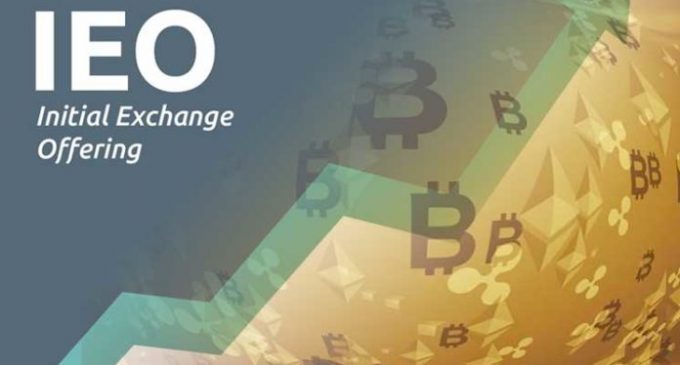 Initial Exchange Offerings look to be the most popular investment structure in 2019, following a disastrous 2018 for Initial Coin Offerings. People lost confidence in blockchain-based projects wanting to raise funds by themselves and are now more inclined to invest in projects backed by exchange platforms.
We've discussed recently why IEOs are better than ICOs and for the past month or so, more popular cryptocurrency exchanges had started to support new projects on their platforms.
Big exchanges join the game
Although the most important platform for ICOs is by far Binance's Launchpad, other notable exchanges like Coinbene, Huobi, OKEx, and Bitfinex had already started to endorse projects. This comes in a period when ICOs continue to remain subdued, with $53 million raised by new projects in April, according to the information available on icodata.io.
We can notice a pickup in funding, following January and February, when less than $30 million had been raised, but there's no doubt the momentum of the market is with IEOs. Projects like the Matic ICO featured on Launchpad, managed to raise a few million dollars in less than an hour, a fact that proves how much can weight the popularity of an exchange platform.
With funds raised by ICOs in Q1 at record lows, IEOs are expected to continue to trend higher throughout 2019. However, people wanting to invest in them should be aware that some exchanges endorse riskier projects, which could mean higher potential profits with greater risks, depending on the project behind the token.
Prices of IEO tokens surge
After an IEO is done, the token involved gets listed on the exchange and benefits from an exposure which propels the price right after the listing. Most of the new tokens surge higher, at least in the short-term, offering returns for those who bought tokens with a premium during the IEOs.
Whether the momentum can be sustained in the long run, depends solely on the underlying business. As an ICO investor, you will need to be able to analyze the project behind the token and see whether there's a group of hard-working people wanting to deliver the promises written in the white paper.
The hype generated by a new listing following an IEO won't last too much if results will fail to appear. Promising projects will benefit from exchange endorsements this year, but make sure you are doing your work and you are fully understanding the business behind an IEO.