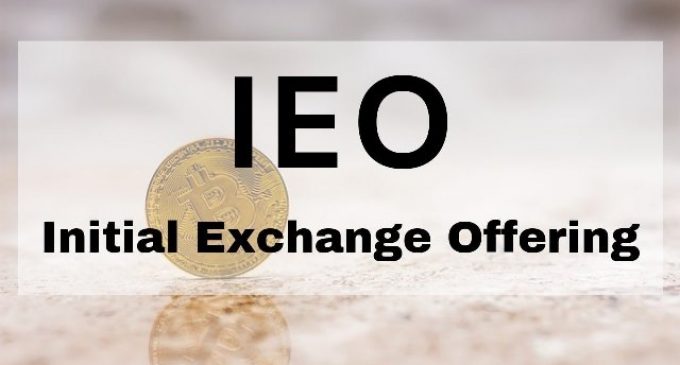 As disappointment surrounding ICOs continues, IEOs seem to be the new way of investing in blockchain-based startups this year. During Q1 2019, ICOs raised record-low funds, which made several big exchange platforms to start backing projects.
Binance and Launchpad
We've already covered the Launchpad platform, founded by the famous exchange Binance, and we know that it is definitely one of the best places to find interesting new projects. Matic, Celer, Fetch.AI, BREAD are just a few of the projects which already sold tokens on Launchpad in record time.
The exchange had been forced to include a lottery system due to the high demand for newly created tokens and now only lucky clients who joint each lottery will have a chance of getting tokens from future projects.
Bitfinex launches Tokinex?
Another important exchange wanting to venture into the IEO business is Bitfinex. Although some people claim that it does not have the best reputation in the industry, it continues to post strong daily volumes, which means it still has a lot of clients.
Known as Tokinex, the platform will be supported by both Bitfinex and Ethfinex, as both exchanges want to rise the IEO trend that seems to have a lot of momentum to come.
Bittrex
The third most important exchange that ventured into the IEO business is Bittrex. It started to support new projects several months ago, and thus far names like VeryBlock and Vodi X managed to sell their tokens faster than anticipated. Most likely, the exchange will plan to support other promising projects in the near term, which makes Bittrex on top of the to-watch list.
Huobi, KuCoin, LaToken make competition
People should be fully aware that the three above-mentioned exchanges are not the only ones supporting IEOs. The Top Network IEO had great success on Huobi, while MultiVAC and Trias were featured on KuCoin.
Lastly, LaToken is an exchange that gradually turns into the spotlight, after launching numerous Initial Exchange Offerings in the past months. Combined with the addition of a big number of cryptocurrencies for trading in its trading list, we can assume that the exchange could join the ranks of the much bigger exchanges in the not too distant future.
As we've mentioned in the past, not all IEOs are created equal and each exchange has its own policy when it comes to selecting the projects that will be featured. It is on each person's interest to make sure that he understands which platforms have a more aggressive approach and back riskier projects.