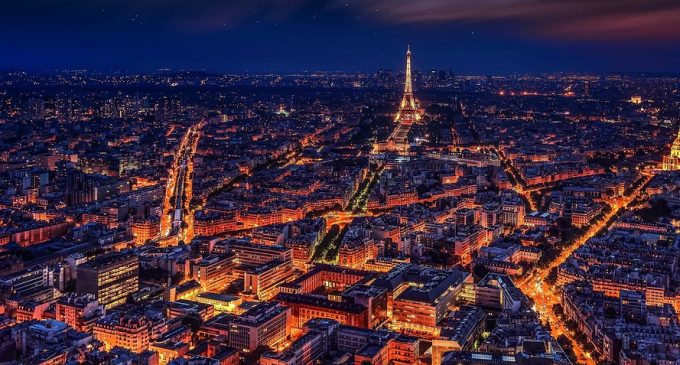 During 2018, there had been a lot of highlights from France and despite being one of the toughest countries in the world in terms of regulation, there were a lot of measures showing that the government is willing to integrate blockchain-based companies into the economy.
A few months ago, the country adopted an important ICO regulation, which is assumed to create the proper environment to make France one of the most important ICO hubs.
AMF approves Napoleon Group
Although AMF, the main financial regulator in France, took a drastic approach this year by blacklisting several cryptocurrency websites operating illegally, the agency had recently approved the first regulated crypto asset manager, which had also conducted an ICO project in the first quarter of this year.
Backed by two important BNP Paribas bankers – Stephane Ifrah and Jean-Charles Dudek – alongside with Arnaud Dartois, a private equity investor, Napoleon Group is the first company managing to overcome all regulatory hurdles and it is now offering managed cryptocurrency assets to institutional traders, as ccn.com had recently stated.
$10 million raised in the ICO
About 9 months ago, the company had also conducted an ICO, which proved to be a success, selling 30 million NXP tokens for $10 million. Tokens are used on the napoleonx.ai platform in order to get access to trading bots and quantitative strategies. Users can also use Bitcoin and Ether in order to gain access to the platform's services.
The company has big plans for the near future: they want to launch the first investment vehicles in early 2019 and the first Benchmark regulated blockchain index.
Although French authorities had recently adjusted taxation for cryptocurrencies, the country continues to be crypto-friendly with all the companies compliant with the regulation. According to a recent statement from the Napoleon Group:
The AMF's decision validates the Napoleon Group's approach from the outset: to comply with the strictest financial standards and to rely on regulation to meet the needs of institutional investors.
This proves that it is possible to be compliant with regulation even if we talk about blockchain-based companies or cryptocurrencies.
This is another proof that institutional interest for blockchain and digital assets exists. In the long run, this will contribute to a growing flow of capital into the cryptocurrency market, which will also help the industry develop and adapt to regulatory measures. Although institutional interest is still reduced, news like the current one raises the optimism for the future ahead.