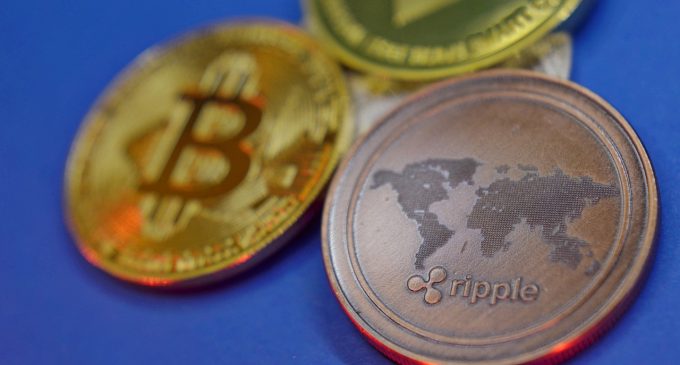 The World Economic Forum that took place in Davos, Switzerland had not been completely negative for cryptocurrencies. Even though Ray Dalio talked about Bitcoin in not too optimistic terms, the surprise came from the chief executive of Ripple Labs, the US-based company that stands behind XRP. Currently, the third-largest cryptocurrency by market cap, expectations around XRP had been high, due to its potential to disrupt the cross-border payments industry.
Ripple IPO ahead?
At a Wall Street Journal event, Brad Garlinghouse, CEO of Ripple Labs made a massive announcement, hinting that Ripple could go public in the upcoming years. According to his speech "in the next 12 months, you'll see IPOs in the crypto/blockchain space. We're not going to be the first and we're not going to be the last, but I expect us to be on the leading side… it's a natural evolution for our company".
Such a move could provide substantial liquidity for the company since it could raise a few billion dollars at least. As a result, Ripple Labs will be able to further develop its solutions for interbank transaction processing. We must emphasize that XRP is one of the tokens compliant with regulation mainly because it works based on a centralized blockchain, unlike Bitcoin, Ether, and other popular tokens.
During April 2018 we've seen the company demanding for more regulation in the cryptocurrency industry, in order to unlock the blockchain potential and to increase the investor's trust in the companies currently operating in the industry.
In case Ripple Labs will make the IPO announcement in the upcoming months, that could be a huge catalyzer for the price, and this brings us to the technical analysis of XRP.
XRP to surge due to IPO announcement
Unfortunately, 2019 ended on a negative beat for XRP, given the price had continued to weaken and breached below the 2018 lows. However, bids had capped the downside around 17.5 cents and since the beginning of January, the price had gradually started to erase some losses.
So far, the move hints towards further gains in the near term, but only an impulsive breakout above 29 cents could show that buyers are heavily in control and more upside will lie ahead. In case the IPO will become a certainty, we suspect XRP will be on its way up to 50 cents. Bear in mind the move could take a few months to unfold, meaning traders will need to be diligent and ignore the short-market uncertainty. ­