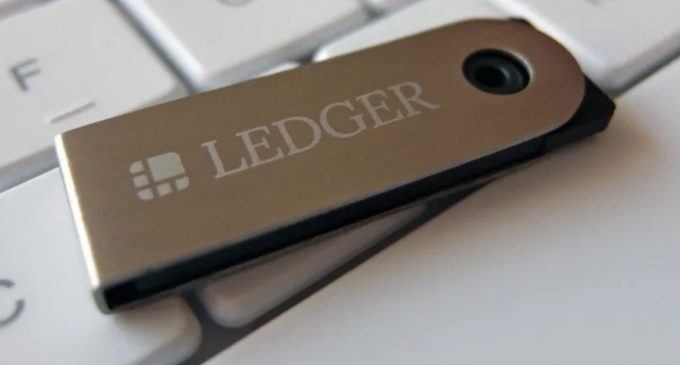 A new piece of good news emerged for users of the Ledger hardware wallets, which can now connect their wallet devices to DEX, or the DeversiFi decentralized exchange. Well-known for their increased security, hardware wallets continue to be attractive for cryptocurrency investors wanting to store their tokens safely, without having to worry about potential hacks.
Ledger is one of the leading names in this industry and there had been rumors related to Samsung being interested in the company. The Ledger Nano S is still an affordable and relatively cheap cold wallet, benefiting from positive feedback, and now from a new additional feature.
Ledger marks a new beginning for hardware wallets
According to a report by Cointelegraph, Ledger is one of the first hardware wallet providers to step into the world of decentralized finance (DeFi). The latest integration will enable users to confirm transactions, trade cryptocurrencies, or sign messages from their devices, without having to give up control over their private keys.
DEXs are considered to be more reliable than custodial counterparts, offering a greater degree of security and control. Retail investors are still looking for focused on keeping their tokens safe, as numerous hacks and thefts exposed many cryptocurrency flaws. It's in their best interest to ensure no one will get access to their funds and the latest Ledger feature aims to do that.
Security comes with a disadvantage?
Although a DEX provides much better security, one issue associated with them is the lower liquidity for cryptocurrency prices. Ledger had tried to assure its audience that they will get access to instant settlement and deep liquidity. A representative spoke with Cointelegraph and mentioned the following:
In the coming months, Ledger will be launching new features such as buying and swapping, which will be available to everyone with a Nano, regardless of where they trade. Different coins have different liquidities on any exchange–we don't necessarily see DEX liquidity as a problem.
Now that DiversiFi 2.0 had been launched, enabling access to impressive features like the ability to process more than 9,000 transactions per second, decentralized platforms and hardware wallets will work better together. There's no point in sacrificing security anymore, given that new innovative solutions are being launched. Since it's a leading figure in the hardware wallet niche, it should have been expected Ledger will be the name to lead the advance. Are you eager to see how you can use the Ledger Nano S and a DEX? Try it out and let us know in the comments below.