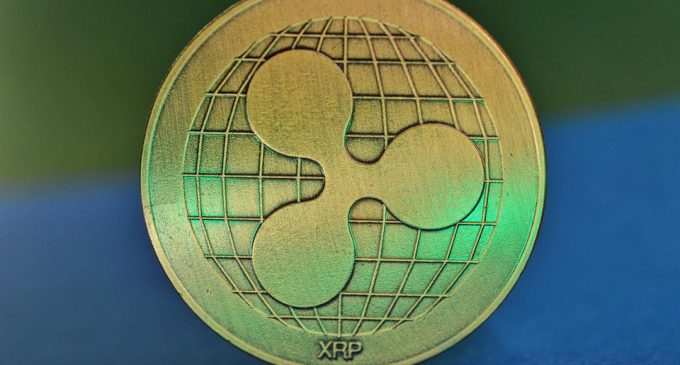 On February 28th, Coinbase, one of the most popular cryptocurrency exchange platform, announced the support for XRP. With support for Bitcoin, Bitcoin Cash, Ethereum, Ethereum Classic, and Litecoin, the exchange had received numerous requests from its customers to enrich the number of tokens supported.
Widely known for its obsession to regulatory compliance, Coinbase had focused on just a few cryptocurrencies, in order to prevent unwanted situations which might damage the company's reputation. Adding XRP support further shows that commitment since it is a centralized token, used by Ripple Labs to facilitate cross-border transactions.
No important price reaction
The news was announced on the Coinbase blog a few days ago:
Starting today, Coinbase supports XRP at Coinbase.com and in the Coinbase Android and iOS apps. Coinbase customers can now buy, sell, convert, send, receive, or store XRP. Please note that inbound transfers and many sends require the specification of an XRP destination tag.
Last year, Coinbase has promised to expand its business and also, it announced the exploration of several new cryptocurrencies, like Cardano (ADA), Basic Attention Token (BAT), Stellar Lumens (XLM), Zcash (ZEC) and 0x (ZRX).
So far, XRP had been the lucky one, but more tokens could be listed during 2019. What's even more interesting to note is the price reaction following the listing news.
The XRP price jumped around 10% but at the time of writing it had given up almost all the gains and continues to trade sideways, little under the 4h chart 200 moving average on the Kraken exchange. The price action structure points to further losses in the near term since the buyers are not showing any sign of strength.
With an estimated daily trading volume of 2.5 million bought and sold tokens, XRP is still among the most liquid cryptocurrencies, but it seems like the bearish momentum which hit the market last year continues to keep prices subdued.
Another example with that respect is the Ethereum update which we had documented a few days ago. Although some innovations had been announced, the token is in the negative territory since the fork took place.
Whether or not cryptocurrencies are in the bottoming phase is still unclear due to the choppy activity we've witnessed in the last few weeks. There's a tough of war going on right now between buyers who want to get into the market at low prices and sellers who want to continue selling on rallies.