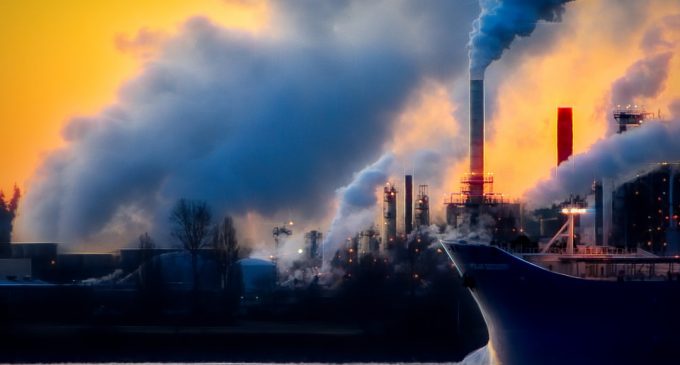 Blockchain used to reduce the level of CO2 from the atmosphere may be a crazy idea for some, but the Germany Free Democratic Party (FDP) had suggested a method in which people who remove greenhouse gases would be rewarded with cryptocurrencies.
At the present time, Germany is one of the most crypto-friendly countries in Europe, with several important steps already been taken to facilitate the use of blockchain-related applications. Not too long ago, we've seen the German regulator Bafin approving a €250 real-estate ICO, and now one of the parliamentary groups comes with an even bolder proposal.
Arbil Coin as a reward for CO2 reduction
The local news organization Welt had published a report three days ago, highlighting that the FDP recognizes there needs to be taken measures not only to reduce CO2 emissions but also to reduce the already-high levels we have in our atmosphere.
With the motto "Put CO2 on the digital chain", the parliamentary party had proposed the creation of the Arbil coin, which will be used as a reward for people who contribute to the reduction of CO2 levels. Marco Buschmann, the current director of the FDP parliamentary group, spoke on the matter, highlighting the project is quite simple, even though it looks complicated on paper:
Anyone who withdraws CO2 from the atmosphere will be paid for it. In this way, we want to reward active climate protection and promote inventiveness and innovation…We want to give CO2 a price worldwide. With our blockchain concept, the national emissions trading systems can be elegantly combined.
Based on the information available, Arbil will be a stablecoin, with a value based on a guarantee to exchange coins for emission certificates. According to cointelegraph.com, one Arbil coin will correspond to the certificate value for one ton of CO2, which means the value of a coin will be $30.
There continues to be a growing interest around the blockchain and cryptocurrencies. Just recently, the Central Bank of Brazil announced that it will label crypto assets as goods, a move which could carve the way towards further adoption and the use of digital assets as a medium of exchange.
The project proposed by the FDP is very interesting, but given the party only holds 80 seats in the Bundestag, it will need to convince the parliamentary majority as well, in order to see its idea implemented in the not-too-distant future. We should expect Germany to lead in term of technological innovation and blockchain may be in the spotlight.