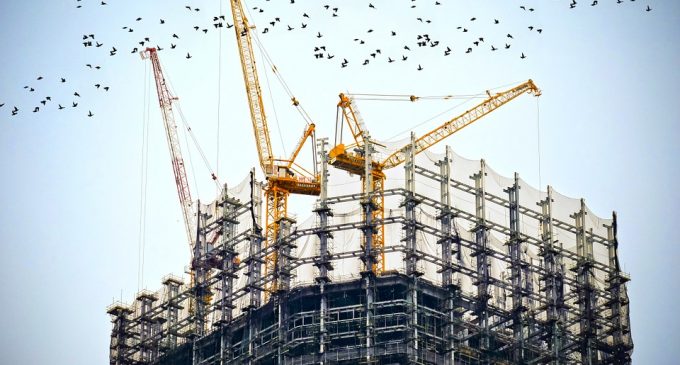 The main financial regulator in Germany announced the approval of the Fundament Group ICO, a Berlin-based blockchain project which wants to raise €250 million ($278 million) for the construction of real estate.
ICOs had been on a structural decline for the entire 2018, depressed by the severe slump in cryptocurrency valuations. This year saw little improvements in the sector, despite a rise in large-cap tokens, as regulatory fears still weigh on investors' risk appetite. However, some of the latest developments show that ICOs still may have a chance, given that France will adopt new regulation for ICOs.
Fundament Group gets green light from Bafin
With the approval from the country's financial regulator, Fundament Group will be able to raise capital from both accredited and retail investors, while individual investments will not be limited. Enabling participants to invest in the construction of commercial real estate through Real Estate tokens, the company will cover three sites in Hamburg, Frankfurt, and Jena.
Tokens issued will be ERC20-compliant and will allow holders to receive an annual dividend of 4 to 8%, plus payments upon competition of the constructions.
Other countries follow with positive steps
Currently among the top five destinations for ICOs, The Russian Federation's lower house of parliament voted on the final reading for the "Crowdfunding Law", which will govern the crowdfunding platforms, including ICOs.
At the beginning of July, the US SEC, which was in the spotlight in the past months for cracking on several ICOs, approved the Blockstack ICO, which is behind a decentralized computing network and app ecosystem, and now has permission to raise up to $50 million annually. The streaming platform Younow had also received approval to sell $187 million worth of Props tokens.
Despite these positive signs, there's a lot needed to happen before we see the ICO industry back to where it was at the beginning of 2018. According to a June report by icobench.com, the average funds raised by a project dropped to $7.4 million, down from $29.7 million during the previous period.
In the meantime, IEOs continue to trend higher, with over $1 billion raised through exchange platforms during May. IEO platforms enjoy their best moments as their clients generally rush to get access to high-rated new tokens, with the Launchpad platform managing to end all of its sales in a matter of minutes. The bottom line is that blockchain-based startups are again able to finance their projects and that could lead to new and innovative business models appearing.