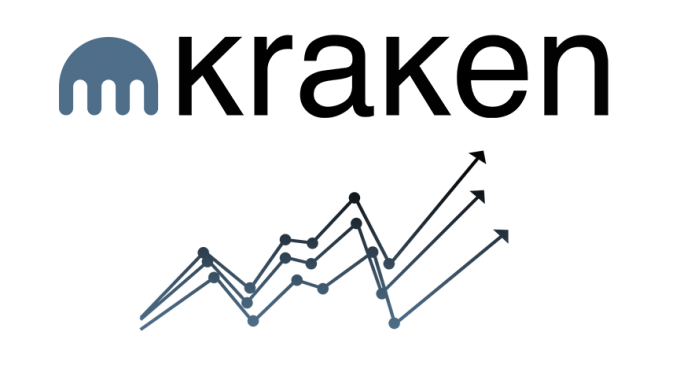 Currently on the 41st spot by daily volumes according to the industry website coinmarketcap.com, Kraken had recently made an important acquisition which will enable its clients a greater access to cryptocurrency-based futures contracts.
The end of 2017 market a new milestone with the CBOE launching for the first time Bitcoin futures, and soon after the CME followed with the same move.
Crypto Facilities bought by Kraken
After processing transactions worth more than $90 billion in 2018, Kraken wants to further expand its business and yesterday it announced the acquisition of Crypto Facilities, a cryptocurrency index provider, which happens to be the company that calculated the reference price for the CME's Bitcoin futures contracts.
No information was provided on the value of the acquisition, but Kraken described it as a "nine-figure deal". Based in London, UK, Crypto Facilities calculated the CME CF Bitcoin Reference Rate, and also runs a cryptocurrency derivatives platform, which allows clients to trade futures on Bitcoin, Ether, XRP, Litecoin, and Bitcoin Cash.
According to the information provided by Jesse Powell, the CEO of Kraken exchange:
Over the coming months, our teams will continue to enhance and expand these offerings.
That means some Kraken clients will also have access to a wider variety of futures contracts and the company will continue to expand its services in the months to come.
Some controversy around Kraken
Despite its success, Kraken had been one of the exchanges who was referred to by the New York Attorney General for violating the virtual currency regulation, back in September last year. At that time, Kraken's CEO responded on Twitter and negated all accusations.
Cryptocurrency exchanges across the globe had come under regulators' attention and significant steps had already been taken. We've seen recently that Danish crypto exchanges will be required to provide data about their customers, in order to prevent money laundering activities or terrorist financing.
Also in Europe, Ireland had strengthened the money laundering law, with the same objective – to counteract the potential negative consequences of unregulated exchanges or blockchain-based startups.
Although from its service offer, the cryptocurrency industry continues to expand, there are still serious questions about the reliability of a crypto-based economy. From a valuation point of view, all the major cryptocurrencies continue to remain subdued, close or below their 2018 lows. The situation is far worse in the case of relatively-new tokens, which had been also hit by the strong wave of selling.