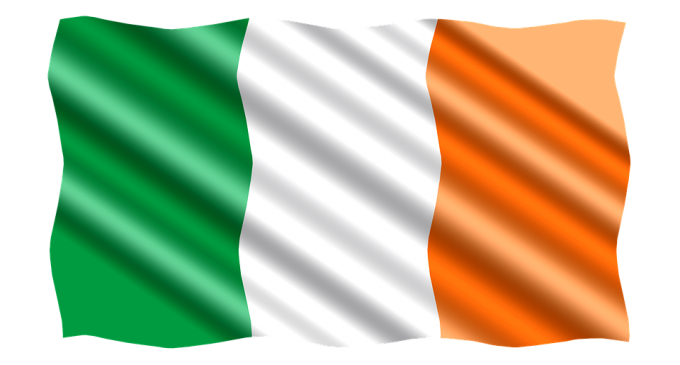 Although it is just January 4th, 2019, important news about cryptocurrency news is beginning to show up. We've seen at the end of 2018 a US bill that excludes cryptocurrencies from the Securities Law, a move which if implemented will simply the life of blockchain-based companies, opening the door for some simple compliance procedures.
This time we move to Ireland, where the cabinet approved a new law to combat money laundering, and payments with digital currencies are due to be influenced by it.
Criminal Justice Bill approved
According to Irish Times, a local publication talking about the subject, the new law comes after the European Commission established the fifth anti-money laundering directive, which limits the usage of "anonymous payments via pre-paid cards". That means cryptocurrency exchange platforms will fall under the new law and will need to comply with its requirements.
The Criminal Justice Bill approved by the Irish cabinet basically implements the new rules of the fifth directive mentioned above and will have the main goal of combating anti-money laundering and will improve safeguards for financial transactions.
There's been an intensifying activity in Europe in terms of cryptocurrency regulation and we've seen the Dutch central bank showing its interest to give guidance for future regulatory requirements. The other 26 states will need to follow through this year and implement harmonize their legislation with the fifth anti-money laundering directive, which means exchange platforms operating inside their jurisdiction will need to follow a stricter set of rules and cooperate with financial regulators.
Cryptocurrencies trade sideways
The market activity is still subdued, considering we are just in the third trading day of 2019. At the time of writing the Bitcoin price is up 0.15% of the Bitstamp exchange, Ether is up by 3.28% on the Kraken exchange in US dollar terms, and XRP is down by 0.05% on the same exchange.
We should see volatility starting to pick up again beginning with the next week as most of the traders get back in front of their screens from the holiday vacation. Expectations for 2019 remain in line, meaning a friendly regulatory framework for cryptocurrencies, new investment tool for retail and institutional clients and further measures facilitating the implementation into the economy of digital tokens.
It's very unlikely to see them all done this year, but some progress is expected to be made, which means there will be some upside potential in cryptocurrency prices from the current extreme-oversold market conditions.