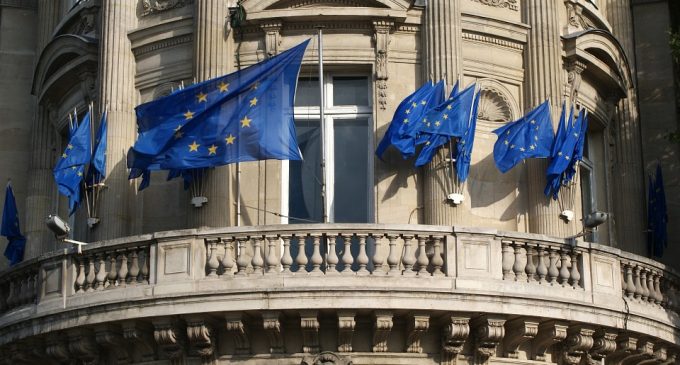 At the EU finance ministers' meeting that took place last weekend in Austria, Vienna, the subject of cryptocurrency regulation had been on the agenda. Judging by the official comments, it looks like the 28-member bloc will proceed with caution with that respect.
The Irish Finance Minister, Paschal Donohoe, had stated that the EU will "be acting carefully in the area", a move that will certainly not have a disruptive effect on the digital assets market.
The EU increasingly active with this respect
As we have talked about in one of our previous articles, the EU Parliament had debated on the cryptocurrency regulation issues, inviting various experts from the field in order to gain a deeper understanding of the industry. That proves the European regulators are increasingly interested in implementing regulation for digital assets, as concerns over the trustworthy of companies from the industry had been overshadowed by various scandals related to ICO scams, exchange hacks, and many others.
The EU regulators are due to undergo an analysis over the cryptocurrency market, as Bloomberg had reported a few days ago. Still, no further details had been provided. The European Securities and Market Authority (ESMA) seems to be the most favored to take care of this meticulous task since it is one of the most active agencies in the sector.
The meeting ended with no actual measure to be implemented, but as the German Finance Minister Olaf Scholz said, the discussion had the goal of making the member states aware of the challenges arising along with the growing digital assets market. He also stated that:
It's obvious that we shouldn't wait too long with that…
This means the regulators are still concerned about the negative aspects of digital assets. The ESMA had issued a warning related to cryptocurrency back in November last year and also it claimed that ICOs are "highly speculative investments".
Even though the need for regulation had been in the spotlight this year, little progress can be seen. Because of that, companies from the industry are now working on self-regulatory measures, which are expected raise the trust in digital assets at least at the levels it was at the end of 2017.
The longer will take, uncertainty will continue to weight on digital assets keeping them subdued. Major markets for cryptocurrencies seem to have the biggest issues in proposing, elaborating and implementing the adequate regulation.