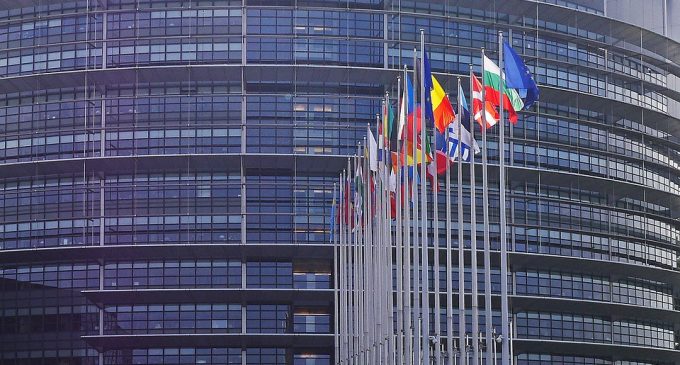 ICOs continues to represent a serious subject for regulators across the globe and it has come to the EU Parliament turn to discuss this issue. In an even called "Regulating ICOs – is the crowdfunding proposal what we were looking for?" members of the parliament alongside with blockchain experts debated on subjects related to ICOs and what kind of regulation would be appropriate in order to bring down the level of fraud and theft while also managing to foster a stable long-term growth of the industry.
EU regulators really interested in ICOs
The meeting that took place on September 4th had three main points to consider, as Ashley Fox, a British Member of the EU Parliament had pointed out:
Existing regulatory approaches on the matter
Challenges faced by ICOs in raising capital
Future perspectives of the industry
Peter Kerstens, the chairman of the European Commission's Taskforce on Fintech, testified about an abnormal phenomenon that's occurring in the ICO sector. We have also pointed out several times about the impressive funds that these blockchain-based start-ups managed to raise, in particular, last year and this year.
However, the high level of ICO scams does not seem to scare investors. On the contrary, investors are adapting and that lead to a concentration of funding around very large projects.
We've seen how the EOS ICO managed to raise more than $4 billion in an operation that lasted for an entire year. Other projects like Telegram, had also managed to raise impressive amounts of money.
Getting back to the EU Parliament meeting, what chairman Kerstens also stated is that ICO tokens are not "intermediated", according to cointelegraph.com. That means there is no third party involved between the issuer and investors.
The EU to further discuss the subject
Today, September 7th, economic and financial affairs minister from all EU country members will hold a meeting in Vienna, Austria, with the main subject being the challenge posed by digital assets and the possibility of tightening regulation. Other important issues like tax evasion, money laundering, and terrorist financing are also on the agenda.
Despite the fact that these meetings are necessary, what is very important for the ICO industry does not take form. People involved in different ICO projects want actual measures, regulation and concrete facts from the authorities, in order to know how to shape up their businesses. Uncertainty will continue to mount on blockchain-based startups until those problems will be solved.