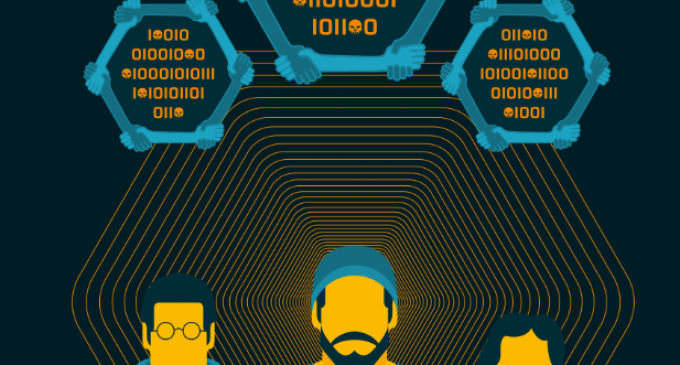 All crypto skeptics are pointing out the level of fraud that has been reported in the industry. According to Crypto Aware, only in 2018 investor had lost more than $650 million due to hacks and ICO scams. That is clearly an alarming bell for those wanting to invest in blockchain-based startups. The need for a safe environment is increasing and solutions must be found.
However, a new company from Singapore had come with an innovative idea that aims to solve these issues. It conducted its ICO on May 27 and according to officials from the company, it managed to raise $8 million in under four minutes. Let's see some features of the company in order to find out if it really can reduce significantly the level of fraud.
Uppsala Foundation and the Sentinel Protocol
The Sentinel Protocol aims to build a crowdsourced threat intelligence database on the blockchain. The goal of the platform is to protect individual users with proactive security solutions and a security community formed of "white-hat" hackers called "the sentinels" which contribute with information in order to spot frauds in the cryptocurrency industry.
According to sentinelprotocol.io, their official website, the platform provides:
The Sentinel Portal – that is where hacking incidents are reported. Also, users can find crowdsource security news, advices and tips.
A wallet – powered by machine learning. It has a few features like: a filter against wallet addresses with a scam history, filter for malicious URLs and malwares + detection of abnormal behavior.
Distributed malware sandboxing – which can test for suspicious and unidentified files or links and augment threat tests.
What the Sentinel Protocol has different is their decentralized approach to security, allowing them to collect data from different sources, reducing the time required to uncover a scam or malware.
The Threat Reputation Database is at the core of the company. It collects a huge amount of data from different sources (wallets, payment services, exchanges etc.) and guarantees data integrity
Delegated Proof of Stake and artificial intelligence are also used by the Sentinel Protocol. For those of you wanting to find out more about the project, feel free to check their white paper.
Features that prevent frauds are a must in the cryptocurrency industry. We've seen recently that the US DOJ started a criminal investigation related to cryptocurrency price manipulation. With safety features in place, fraudulent operations will be less likely. As a result, investors will benefit from a higher level of security.