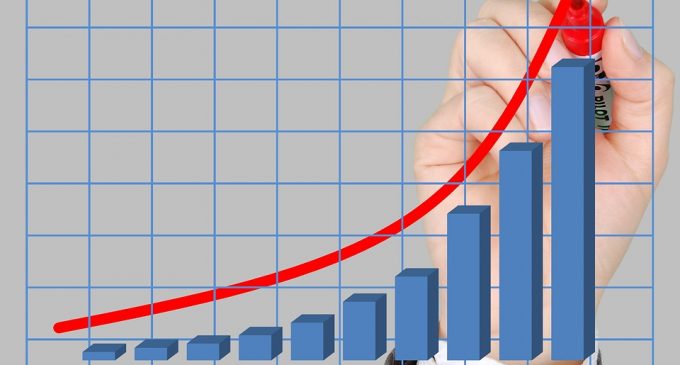 The ICO market had been in the center stage in 2017 – a year that was probably one of the best in history for blockchain-based companies. As we have written in a previous article, the ICO statistics are staggering, these startups managing to raise more than $6 billion in 2017.
Following that massive inflow of capital, optimism had begun to exhaust itself and with the sharp drop in cryptocurrencies, worries about an ICO bubble that could burst this year had been growing exponentially.
Still, that did not happen yet and in fact, the ICO market had continued to expand at a much faster pace in the first half of 2018, as we will see in the numbers described below.
More than $13 billion raised in H1 2018
According to a report made by the consulting firm PwC and the Swiss Crypto Valley Association, Initial Coin Offerings continue to be very attractive for venture investors, despite the drop in the cryptocurrencies price.
As the report is showing, between January and May 2018, the volume raised by blockchain-based startups is more than double the amount that was raised during the entire 2017. As a recent press release is stating:
"In total, 537 ICOs with a total volume of more than $13.7 billion has been registered since the beginning of the year. In comparison, in 2017 there were a total of 552 ICOs with a volume of just over $7.0 billion. Also, the average size of an ICO has almost doubled from $12.8 million to over $25.5 million since last year. "
Telegram and EOS leading the way
The Telegram ICO managed to raise an estimated $1.7 billion only from private investors, a few months ago the company deciding to cancel the public sale. EOS had broken the Telegram record and managed to raise a staggering $4.1 billion in an ICO that lasted an entire year.
In the report mentioned previously, the three most important ICO hubs had been the United States, Singapore, and Switzerland and that is due to the huge progress made in terms of regulation.
The fears of an ICO bubble are going to persist in the near term, given the huge advance we see in the ICO industry. The main fear is still related to regulation and if some coins will be required to register as securities, the upward trend could begin to weaken gradually. Caution is adviced in this kind of periods, as people tend to become too euphoric and their ability to make rational decisions is being subdued.