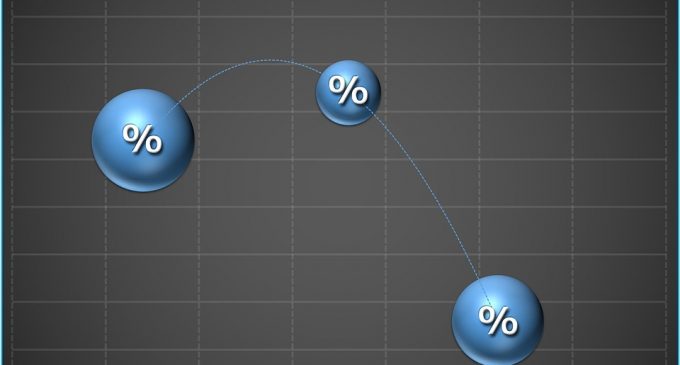 The interest for Initial Coin Offerings continues to go down, in line with the price weakening of cryptocurrencies. As we have talked in a previous article, ICO activity slowed down sharply in September.
The situation got even worse in October, the funds raised by ICO plunging to a new 2018 low.
Numbers don't look encouraging
According to icodata.io, ICOs managed to raise approximately $54.4 million during the month of October. As you will notice in the chart available here, that means more than a 60% drop compared to $163 million raised in September, and 99.7% drop from the high made in January, when ICO managed to raise a staggering $1.5 billion.
The ICO bubble continues to burst, which is not a good news from blockchain-based companies who want to conduct fundraising campaigns at the present time.
The reasons behind the slump
Although 2018 had been a better year so far, with more than $7 billion raised by ICOs, excluding the EOS and Telegram ICOs, both which had raised almost $6 billion from private sales, the general trend sounds alarm bells, and we may ask if until December we will witness a number very close to zero.
There a very strong correlation between the price of cryptocurrencies and the funds raised by ICOs. By analyzing the total market capitalization chart on coinmarketcap.com, we can see that the cryptocurrency market topped on January 7th at $827 and since then it weakened towards $205 billion at the time of writing.
Combined with the exposure of some ICO scams and increased pressure from public regulators, the overall momentum had been hit hard and the results are more than obvious. Countries like China and South Korea had imposed bans on ICOs, scarring investors even further.
Prospects for the near future
In a recent article, we've talked about Bitcoin turning 10 years old and also, we've mentioned an interesting seasonal phenomenon called the Halloween effect. We've mentioned at that time that buying Bitcoin on October 31st, has a greater potential for profit and now, three days after that we already see results.
Bitcoin bounced higher exactly on October 31st and we are now more than 5% higher. A buildup in Bitcoin could support the rise of the entire market as a whole, due to the strong positive correlation, which in turn could spark again optimism for Initial Coin Offerings. We have two months to go until the end of the year, and maybe a good part of the losses will be erased until then.