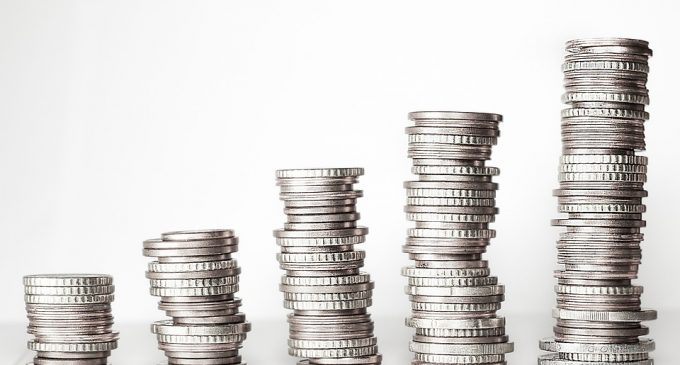 Despite the severe drop in the price of cryptocurrencies that started at the beginning of 2018, it seems like the appetite for Initial Coin Offerings is not decreasing at all, from the contrary. Even though financial companies and experts had been saying we are in a severe ICO bubble that is about to pop, the industry continues to expand gradually.
According to a recently published independent analytical study conducted by ICORating- an independent rating agency, numbers do not fail to impress and in today's article we will talk about them and see what we could expect for the near future.
ICO market more than doubles in 2018
As we have stated in another article related to 2018 ICO statistics, the rating agency had calculated that ICO projects managed to raise more than $11 billion thus far, a number which is ten times bigger than the amount raised in the first two quarters of 2017.
The second quarter of 2018 had been very fruitful in terms of ICO projects, since 827 projects had been launched and altogether had managed to raise more than $8 billion, compared to $3.3 billion in the first quarter of 2018.
EOS is still the leading ICO after managing to raise exactly $4,197,956,135 in an ICO that took place for an entire year.
The biggest ICO markets
According to the research, Europe is now the biggest market for ICOs, after 46% of all projects had been launched in the old continent. North America, on the other hand, leads the way in terms of investments. As ICORating stated, 64.67% of all the funding had been collected there.
The Asian market does not look bad at all, with a +20% increase in funds raised, the only number that disappoints is the numbers of projects launched, being down by roughly 40%.
What about institutional money?
Probably one of the most surprising news is that institutional investors are being more involved in the market. ICO projects related to financial services, blockchain infrastructure and banking and payments seem to be the most attractive for institutions.
On the other hand, we are witnessing a drop in terms of funds invested by retail investors. This might be due to the fact that cryptocurrencies are currently heavy under pressure, which makes it harder to speculate on the price in order to generate returns.
Institutional investors are more interested in developing an infrastructure using the blockchain technology. By doing that, productivity can increase with these new innovative technological developments.