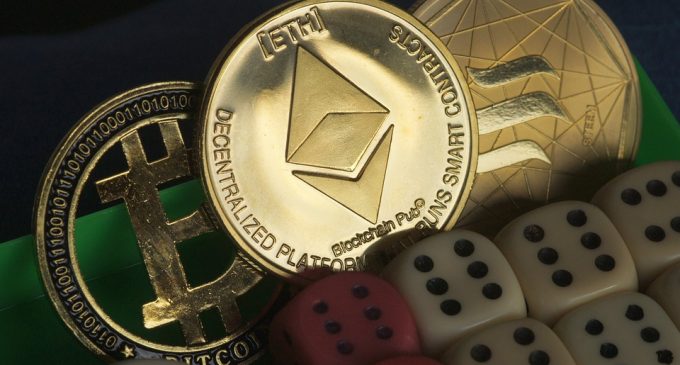 Ether (ETH) is playing catch-up with Bitcoin at the beginning of 2021 since its price is up by more than 55% over the past 7 days. The buying frenzy continues and the second-largest crypto, with $130 billion in market cap, is shining, raising expectations for new all-time highs this year.
2020 ended with Bitcoin close to $28,000 but since then, valuations spiked above $35,000, contributing to the broader enthusiastic sentiment across the altcoin markets. Aside from Monero (XMR), which is down by 15% on a weekly basis, tokens ranked in the top 30 are all posting gains, suggesting there is broad interest in crypto.
Ether (ETH) to march towards all-time highs?
The current rally resembles the one seen in late 2017 when valuations had risen by 400% within weeks. In our last weekly crypto analysis, we've warned about overextended conditions in the market, yet we maintained the bullish bias until the price action will point to the downside. From a technical standpoint, we can easily notice ETH is edging higher parabolically, a power structure that has the potential to push the price more than most of us expect.
In the near-term, some resistance might be encountered around $1250 or $1350, but the overall picture is suggesting buyers are heavily in control and can squeeze sellers out of the market. On the flip side, extreme price movements can lead to counter-trend reactions similar in magnitude, which should keep buyers on their toes until overbought conditions will ease.
No mercy for the US dollar
Another year and yet more USD selling across the board. As talked about in the past, a weaker dollar is positive for crypto and that can be easily noticed on the charts. The DXY or the dollar index continues to trade below 90 and is approaching a key support area located around 88. A short-term bounce shouldn't be ruled out and thus a corrective move in cryptocurrencies.
Cryptocurrency traders should also consider that the 10y US government yields are now trading above 1% and generally speaking, such a move is accompanied by a short period of US dollar strengths.
As a result, the long-term picture for ETH remains favorable for buyers, but in the meantime, it is possible to see some profit-taking. That would be beneficial in the longer run since if the selling is contained, it will represent a new opportunity to buy at more attractive levels.