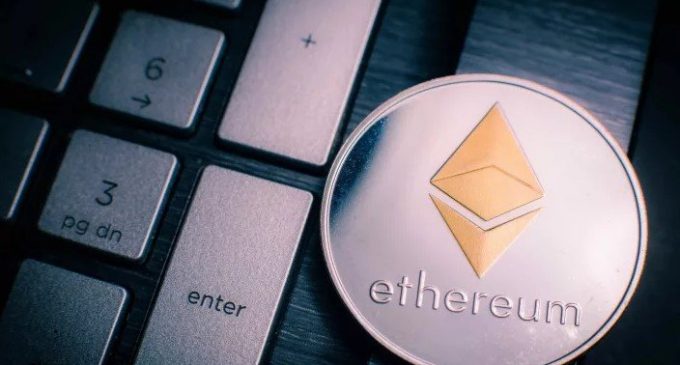 The past month could not have been better for Ether, the second-largest cryptocurrency, which had managed to bank a staggering 80% return. The price broke above $400 and topped close to $450, before starting to correct lower, reaching levels not seen since July 2019. With such an impressive bullish momentum that emerged since the March bottom, buyers had been pouring funds into ETH, but as with any market, it can't move higher impulsively forever.
Weakening technicals – a warning sign for bulls?
Despite the massive rally, the price had been weakening since August 14th, putting the key support around $416 under heavy pressure. We've talked about that level in our last weekly crypto analysis and in case buyers won't react strongly, it is possible to see ETH retracing more on the downside.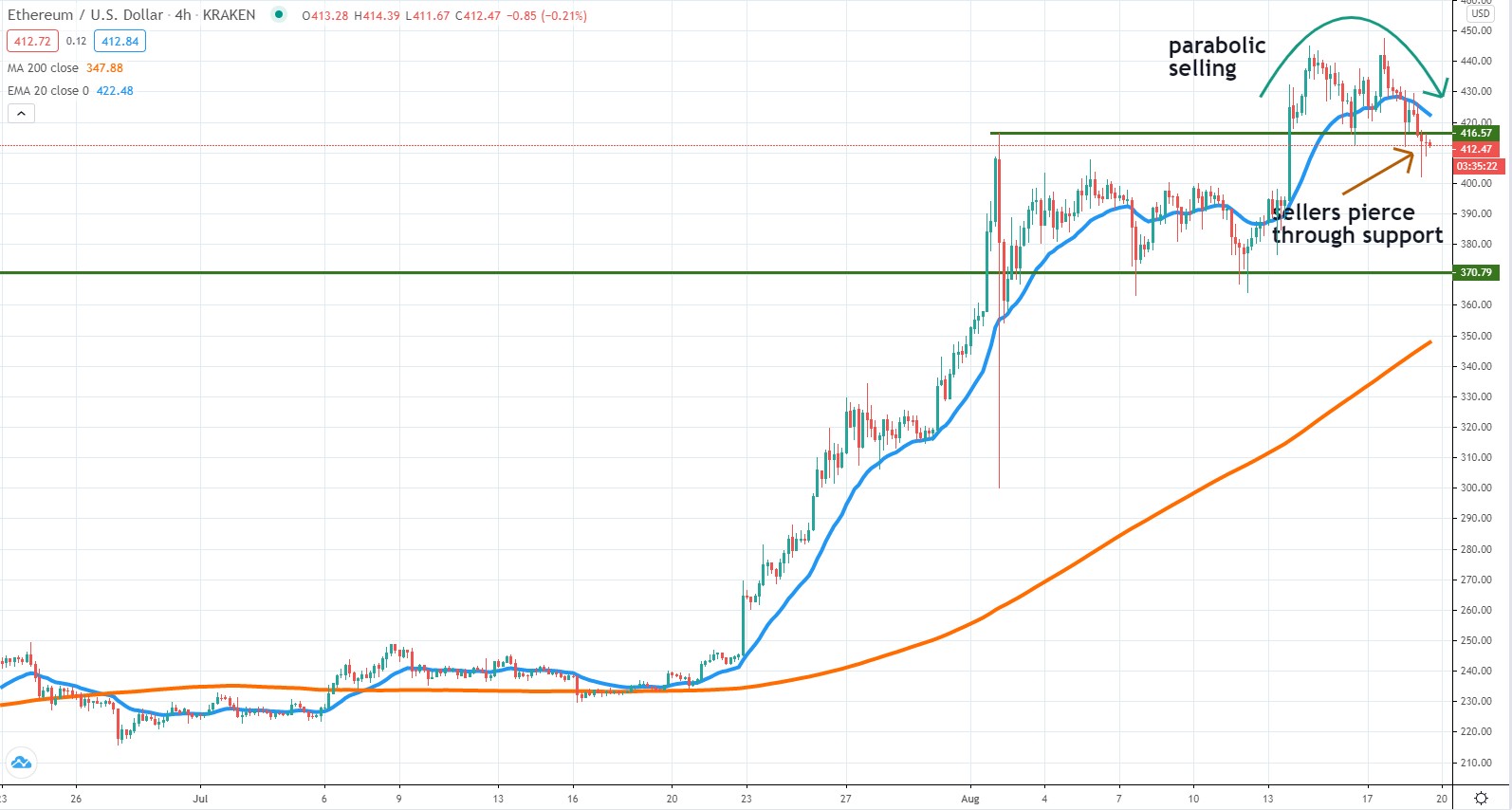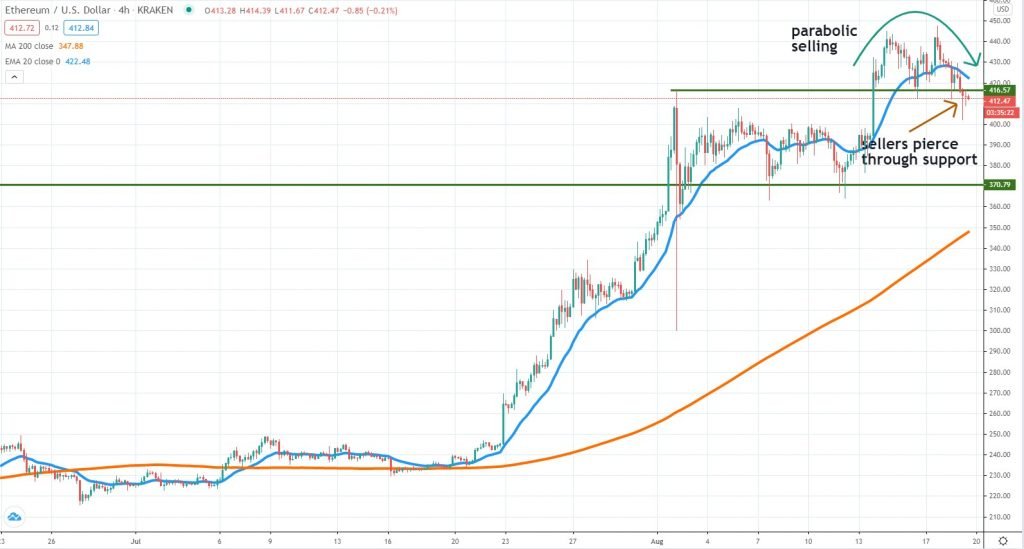 There are no negative headlines so far to energize sellers, but the price had been trading far from the 4h chart 200 MA since mid-July. A reversion to the mean is thus not excluded in this overbought environment. Ether enthusiasts are plenty of reasons to be optimistic for the long run, before the market dominance had increased to 12.9% at the time of writing, during a few months when Bitcoin had been losing market share.
Rotating into altcoins is thus a major tailwind for Ether and as long as the risk sentiment won't be altered, there's no reason to believe the bullish momentum will take a 180-degree turn. A corrective move will be very healthy at this point since it would provide buyers with a better price location to enter the market.
Calm activity for the rest of August
Bitcoin bulls and bears had reached an impasse and a similar scenario could take place with Ether as we head towards the end of August. This summer period is known for reduced volatility and tight ranges, which means there shouldn't be any major price action developments in the next two weeks unless something unexpected occurs.
At the time of writing, Ether is down approximately 3.8%, but the good news is that from a longer-term perspective, the market cap is above $46 billion, having breached impulsively above the June 2019 high a few weeks ago. Should we expect a deeper correction for Ether to take place? We think the price can move lower again due to overextended conditions, but the $370 is a key support and that's where buyers could return in force.