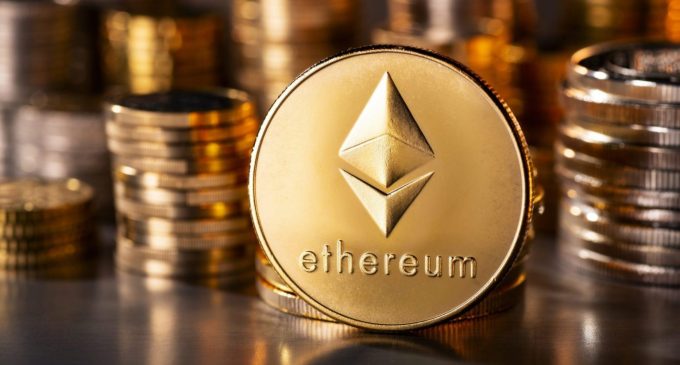 As Bitcoin continues to trade sideways below the January 8th all-time, Ether is now in the spotlight, as the token broke above $1,600 for the first time in history. In our last weekly crypto analysis, we've mentioned that the token's bias remains tilted towards the upside since the price was still trading inside an ascending channel.
With over $185 billion in market capitalization at the time of writing, Ether consolidates its second spot in global rankings, managing to increase its dominance to over 15%. But what are some other reasons driving the ETH price so impulsively higher?
Enthusiasm around ETH futures launch
The market enthusiasm is attributed one hand to the ETH futures launch on the CME about to occur next week. That will mean additional inflows into the second-largest crypto, a reason for market participants to pile into the market from now on.
Year-to-date gains for Ether account for approximately 120%, far more than Bitcoin, which is now up by only 30% for the year. JP Morgan strategists had recently written in a note to clients about the importance of the event:
The listing of ethereum futures on a regulated exchange should serve to enhance the crypto market structure by allowing investors to gain exposure to the second most important cryptocurrency as a diversifier to bitcoin, or for simply hedging existing ethereum exposures.
Technical breakout above previous ATH – more upside ahead?
Given the price managed to break above the previous all-time high, that's a bullish development and should encourage more long-term buyers to get in. Now that Bitcoin continues to recover after the dive below $30,000, investors had been rotating into Ether, aware of its established reputation and the strong network effect.
At the time of writing, the price is consolidating lower after the break and seems to be finding sellers little below $1,600. The key is whether buyers will be able to keep the price action above that key level. If that will be the case, we could expect more gains in the days ahead.
However, there are downside risks as always, one of the main having to do with the US dollar. The world's reserve currency continues to recover and if the move will persist, that's a piece of bad news for risk assets like cryptocurrencies, since profit-taking might be triggered again. Still, ETH is now poised for more upside gains in the longer run, despite short-term weakness that might occur due to the dollar.