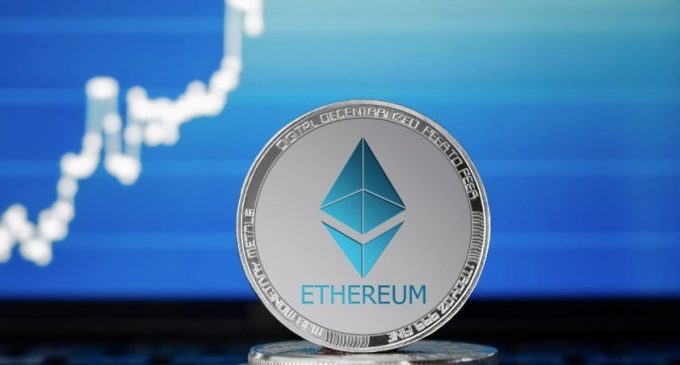 The past 24 hours had been impressive for Ether (ETH), considering the second-largest cryptocurrency in the world had been struggling for weeks to recover from the September lows. Although Bitcoin continues to be in the spotlight, reaching levels not seen since January 2018, Ether buyers are showing signs of strength at the time of writing.
DeFi tokens up, but still far away from all-time highs
Ether had been lagging the best-performing cryptocurrencies during the past few weeks, as the DeFi bubble pop proved to be a major headwind. However, during the past day Chainlink is up 4%, in line with most of the other peers.
Since March, the price of Ether had been closely trading above a nice ascending trendline, as it can be noticed from the chart below, which means the mid-term bullish momentum continues to be in play.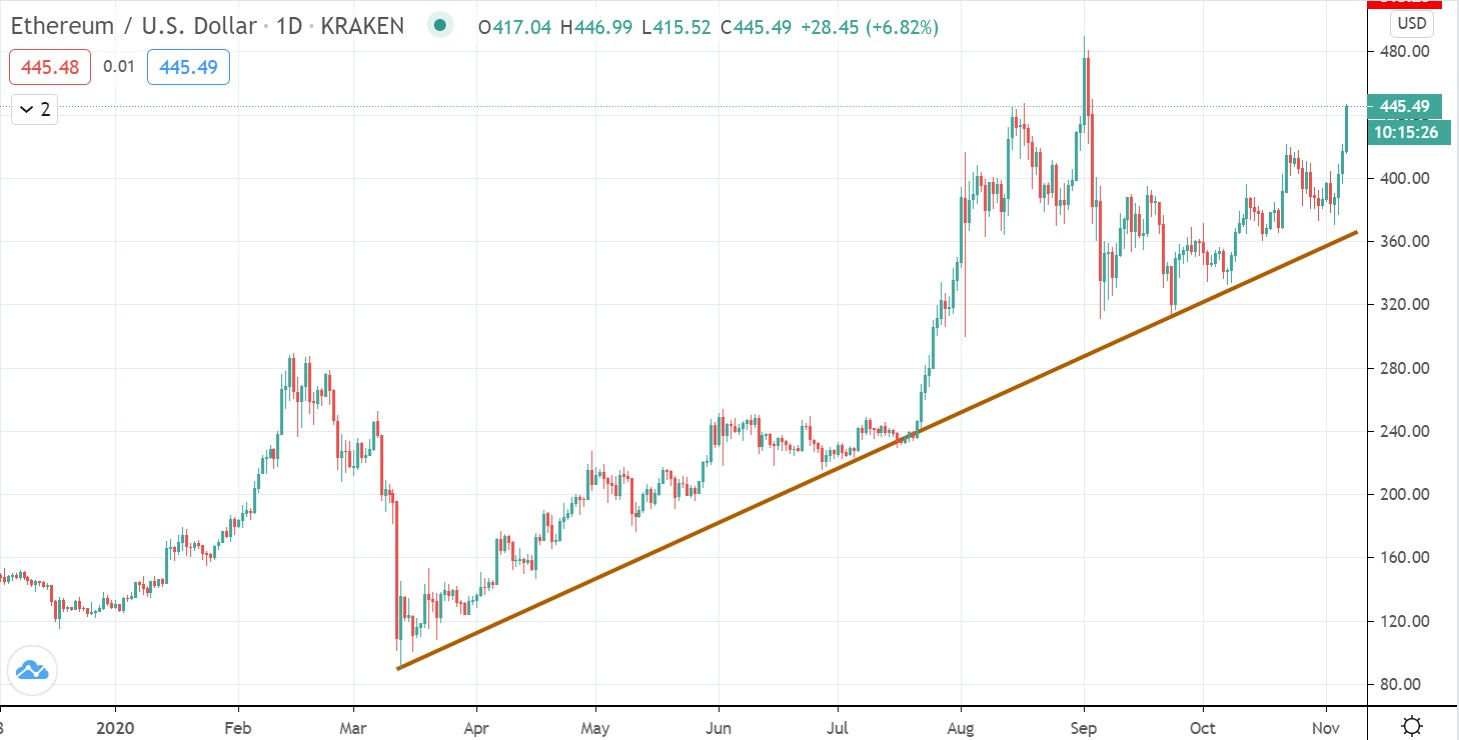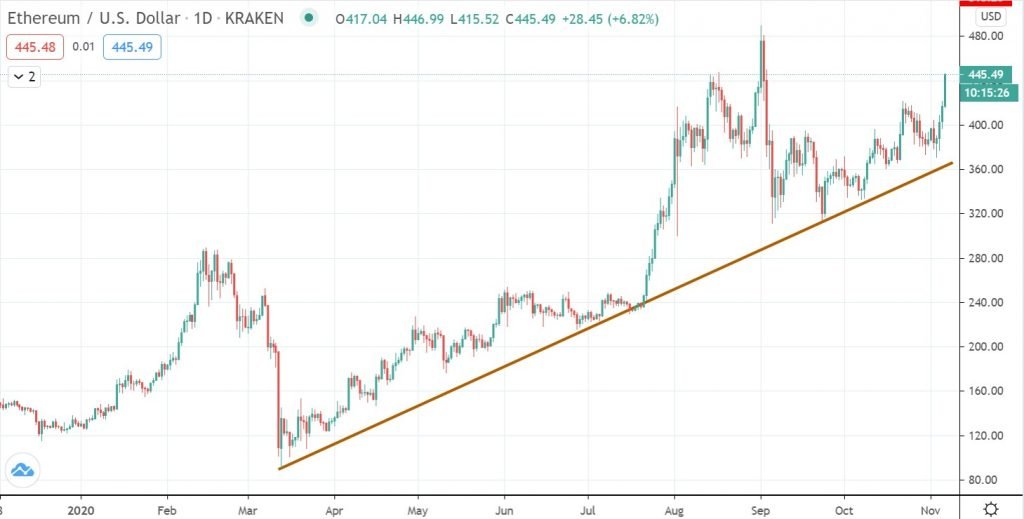 However, following a period of outperformance during the summer, it was time for ETH to perform below other major tokens. The performance seen during the last few days shows buyers are rotating the price higher, threatening a retest of the September 1st high.
US election over – enthusiasm back on
Financial assets, except for cryptocurrencies, had been under pressure until a few days ago, as market participants were cautious ahead of the US Presidential election. Fear of rising taxes made investors sell some of their holdings since September, but that had not been the case for Bitcoin, which had been outperforming a large.
Now that the election is over, a change at the White House seems very likely to occur, and the Congress will remain divided, which means a gridlock will remain in place for at least another 2 years. Cryptocurrencies are expected to perform well and even though it looked like they've decoupled from the stock performance, the past several days are showing us the enthusiasm is broad-based.
We can't exclude weakness emerging in the next few days, especially since the odds of a disputed election is very likely. As a result, buyers looking to get long should wait and see how the price action unfolds after this impressive rally.
Ether is rotating higher, so short-term support comes around $420 and $400, followed by the key trendline we've previously mentioned. It is shaping up to be a very active end of the year, with high volatility across all financial markets, given the confluence of both negative and positive factors that can weigh on valuations.