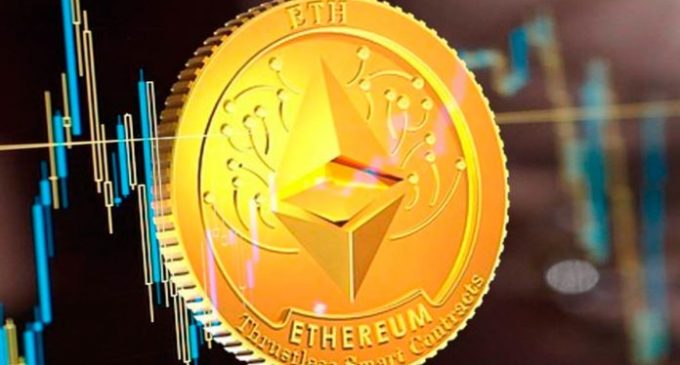 On December 1st the Ethereum 2.0 implementation had begun with the beacon chain launch and that seems to coincide with a short-term top in the token price, given how it had developed since the beginning of the month.
Ether followed the Bitcoin path, which started to weaken after briefly touching an all-time high. However, the selloff is more impulsive in the case of ETH, as we see now the $545 support under pressure.
Kraken announces 100,000 ETH staked using its services
Within four days of launching its ETH staking service, the popular crypto exchange platform Kraken had announced that customers have deposited more than 100,000 ETH tokens, valued at approximately $60 million based on the current market price.
Other exchanges such as Binance, Huobi, or Bitcoin Suisse are also providing ETH staking services. OKEx and Coinbase are expected to join in the not-too-distant future, showing that there is a growing demand for this service. Moving from PoW to PoS seems to be attracting investors, even though they will have tokens locked on the beacon chain until the 1.5 phase implementation.
Right now, the Ethereum ecosystem has two different blockchains operating separately, and only after they will merge, staked tokens could be withdrawn. Analysts expect that staking will provide more price stability for the second-largest cryptocurrency in the world, which is why there had been an increased buying appetite over the past several months.
It is also worth remembering that Ethereum 2.0 is not just about the transition towards PoS. Faster transaction processing, enhanced security, and a more efficient blockchain could provide Ethereum an important edge at a time when there are already other blockchains with better performance.
Ether price action looks bad for buyers in the short-term
Looking at the short-term price action picture, things are not looking good for buyers. The price broke below the triangle formation we've talked about in our last weekly analysis and now threatens to test the 4h chart 200 simple moving average.
In case it will break below it, the $488 will be next in line, but that could also raise the prospects for a double top formation. For now, Ether is trading in a range between $630 and $488 and a breakout on either side could trigger a sharper continuation. Longer-term, investors are still bullish on Ether and regard the current development as a mere correction following an impulsive run on the upside, that lasted several months in a row.