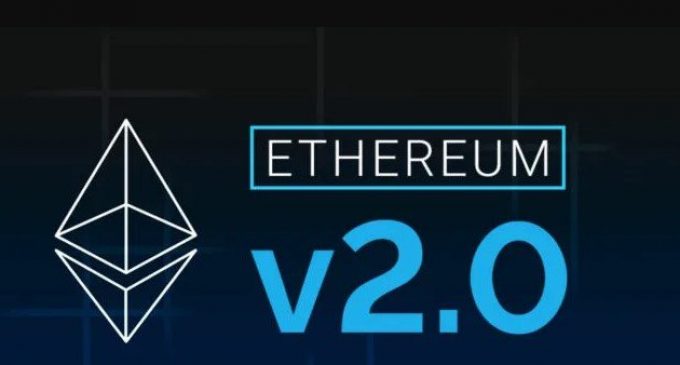 The Ethereum blockchain is poised for another series of updates, following Constantinople and St. Petersburg, and this time it is the massive Ethereum 2.0 update that will take the spotlight. The first stage of this new phase is almost here, but since the changes are significant, numerous consequences will arise along the way.
Despite capabilities with smart contracts and tokenization, the Ethereum network suffers from network congestions, large blockchain size, and high power usage for mining. Ethereum 2.0 had been announced in 2018, but the launch had been delayed in 2019 and again at the beginning of 2020.
Ethereum 2.0 close – what will that mean?
Set to launch in the second half of this year, the first stage, also called as Phase 0, will bring the launch of Beacon Chain, a blockchain that will use the Proof-of-Stake consensus model. In the second stage (Phase 1) the implementation of shard chains will be implemented. These two stages were designed to build the foundation for the new structure of Ethereum, which will coexist with the current blockchain until they'll merge in the third stage (Phase 1.5).
Although Ether is the second-largest cryptocurrency by market capitalization, its blockchain can process only 15 transactions per second. The competition had been picking up in the past years and now there are blockchains like NEO, which can process up to 10,000 transactions per second.
DeFi and DApps will need to adapt to the new ecosystem, as the PoS consensus mechanism works completely different, compared to the current PoW. The transaction period between the current Ethereum version and Ethereum 2.0 does not seem to be an issue, even though technical issues could slow activity. We should not forget Ethereum had issues with updates in the past and since this leads to a major shift, bumps along the way should not be a surprise.
Staking will allow anyone with 32 or more ETH to earn new coins, resembling the lending process, the most popular application for DeFi apps. Despite some issues that might arise, the crypto community is waiting for the updates to take place, to solve the congestion issues among others. Ether continues to be the largest altcoin in the market, but as its competitors provide innovative solutions, it must keep up and stay in line with the new industry standards. The transition towards PoS is expected to generate a new bull market in ETH, but until then, other uncertainties could linger on the market valuation.