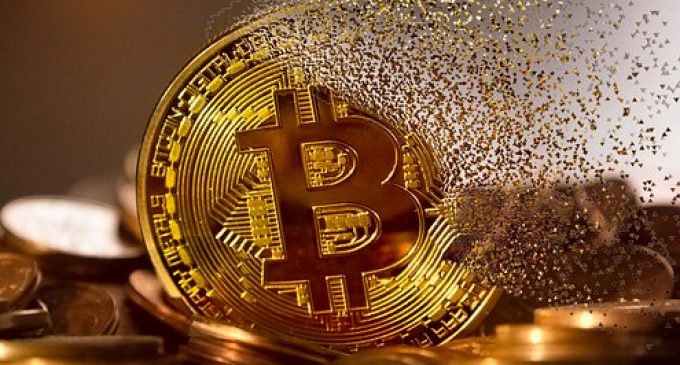 Sunday – June 24th, 2018 had been the day when the price of Bitcoin had reached a new yearly low, breaking below the 5,873 low set at the beginning of February. The new 2018 low is located at 5,777 and since then the price managed to recover.
Even though we have talked last time about a short-term recovery fueled by Square's Cash news, that was not even enough to support the price and since then we have a -10% performance in Bitcoin.
Bitcoin bull says this is not the end
Brian Kelly, founder, and CEO of BKCM LLC, which is an investment firm focused on cryptocurrencies, and mentioned on CNBC that Bitcoin is not dead.
He emphasized the fact that a year ago the Bitcoin price had been located around 2,500, so even though in 2018 it had dropped from almost 20,000 to the current level, it is still in the positive territory.
He also labeled the Bitcoin performance as being "normal" and said there is a bearish trend in play in the cryptocurrency market.
In a previous article, we have warned that Bitcoin had breached a triangle pattern and that is a bearish signal, which had turned out to be true since the price had been under pressure since that time.
Exchange hacks and regulatory pressures
Cryptocurrencies had been under pressure due to exchange hacks, Bithump – one of the biggest exchanges in the world located in South Korea, being hacked 3 times in the last 12 months. These kinds of events are contributing to the diminishing demand for cryptocurrencies since the trust is on a downward path as well.
Following these hacking events and money laundering investigations, regulatory agencies had been stepping up actions in order to impose stricter measures for people and companies activating in the cryptocurrency market.
Although this had a bearish influence on cryptocurrencies in the short run, we expect it to have benefits in the long run, since it will force companies to adopt rough measures in order to prevent other unwanted situations for their clients.
South Korea – the second market for cryptocurrencies in the world following the US, had been reportedly speeding up regulatory procedures and wants to regulate exchange platforms like commercial banks. There are also strong signs from Japan, the Financial Services Agency issuing an order for several exchanges platform to improve business conditions.
Although these situations might be negative at the present time, there could be improvements in the near term.