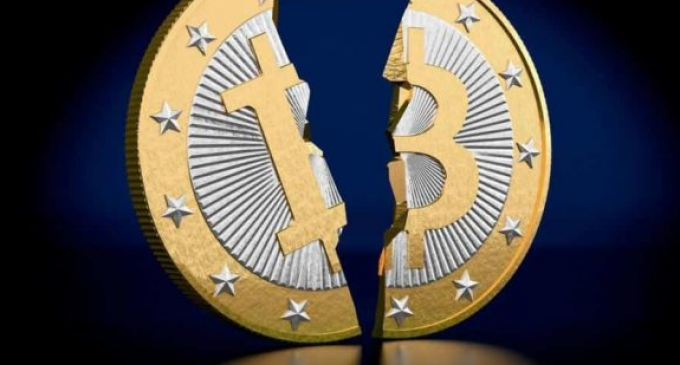 Although 2020 will mark the third recorded halving for Bitcoin, there are a few Bitcoin forks that will go through a similar process. Bitcoin Cash SV, Bitcoin Cash ABC, and Bitcoin Gold are the main tokens that will see the rewards cut in half before Bitcoin, a reason that might be behind their impressive performance in 2020.
Bitcoin Cash SV remains elevated after pump
There had been strong speculation around Bitcoin SV, the centralized cryptocurrency where Craig Wright is a leading figure. The price surged to $440 on the Poloniex exchange in January, but then gradually started to retrace lower. However, it seems like some big market participants are beginning to think about the fork that's scheduled to take place in 59 days, or 34 days earlier than Bitcoin.
Since the price action broke impulsively above a triangle formation we've mentioned in a previous weekly analysis, it's possible that the current 2020 highs should be revisited again. Keep in mind that due to its centralized nature, Bitcoin SV is a cryptocurrency subject to manipulation. In addition, price swings get wild as the halving will approach.
Bitcoin Cash ABC also high
More directly correlated with Bitcoin, Bitcoin Cash ABC is also up on the year by a wide margin, communicating the high interest from the bulls ahead of the halving. If the bullish momentum will continue at the same pace, the price will soon reach the June 2019 high, a place where activity might become choppy. For those who are "late at the party" we don't recommend buying as such high levels, but only after a retracement lower.
Bitcoin Gold – a scam on the rise?
Back in November 2017, Bitcoin Gold was trading at around $450 per token on the Bitfinex exchange and since then it collapsed towards $4, as it proved to be a scam cryptocurrency. However, the market exuberance seems to not have a good memory, since the price is already up 300% from the lows. Even though the halving will take place with Bitcoin Gold as well, this is a cryptocurrency we don't recommend at all, not even for speculation purposes.
As we can see, the first half of 2020 will be mainly focused on the Bitcoin halving and its peers that will go through a similar process. However, market participants should bear in mind that valuations will become highly volatile once the halvings approach, if history will retreat itself again.