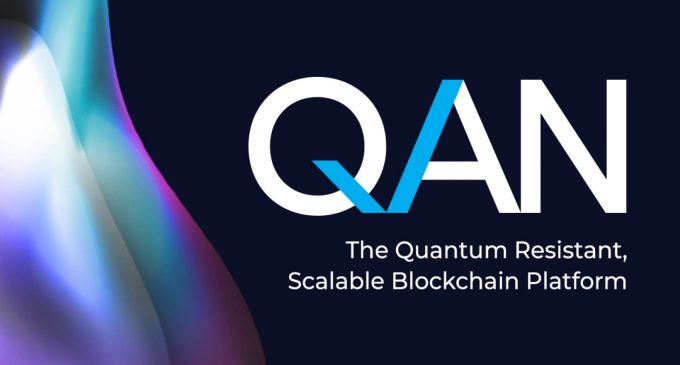 After a fruitful 2019, when IEOs managed to raise approximately $262 million only in the second quarter, BitBay, one of the top European crypto exchange platforms joins the industry. The first IEO ever to be advertised will be QAN, a project claiming to be the first quantum-resistant smart contract platform.
Binance, with its Launchpad platform for IEOs, had dominated last year, but in 2020 BitBay could turn out to be a major contender for supremacy in the industry. The first project is very promising and suggests that the exchange values greatly only companies that come with innovative ideas.
QAN – the future of smart contracts?
Same as Troy, a recent project featured on Launchpad, QAN seems like a very promising project, since the company behind it wants to develop a quantum-resistant and energy-efficient platform targeted at corporate clients. Although the quantum computing industry it's still in early phases, Google had recently a major achievement with its 54 qubit processor. A calculation computed in 200 seconds would have taken the most powerful computer in the world approximately 10,000 years.
Further development in this field could pose major threats to blockchain security. At the present time, most cryptocurrencies, including Bitcoin, use the SHA-256 encryption algorithm, one that can't be cracked by computers we have right now. However, a quantum computer will be able to break the code and QAN aims to provide a solution before that happens.
More specifically, the company used a security feature based on post-quantum cryptography, known as lattice cryptography.
Details about the QAN IEO
Based on the latest news provided by newsbtc.com, the QARK token sale will begin on January 20th and will be the first IEO backed by BitBay. Unlike other exchanges featuring IEOs, in this case, people interested to buy can use fiat currency (US dollar, Euro, Polish Zloty, and British Pound), as well as for cryptocurrencies.
The main goal is to give incentives for "novice investors and no-coiners to participate" according to BitBay's CEO and it's not in line with how other exchanges conduct IEOs. Binance, Latoken, and others use their own cryptocurrencies in the process, but BitBay does not have one.
Based on the details currently available, the QAN IEO is expected to be a major success and as a result, BitBay will start with the right foot in an industry that looks poised to continue in 2020. Will IEOs be one of the top topics of this year or should be witness another industry breakthrough?