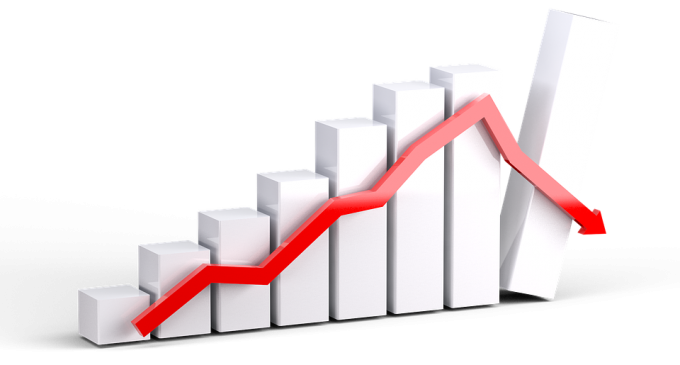 After a strong 2017, with returns above anyone's expectations, cryptocurrencies had been taking a strong dive since the beginning of 2018. On January 7th, the total market capitalization was at $829 billion, exceeding the market valuation of tech giants like Google and Amazon.
However, what followed then is the biggest drawdown in the history of the cryptocurrency market, with a loss of more than $600 billion in less than a year.
What made that possible?
Overly optimistic retail investors had been rushing into the cryptocurrency market, especially in December 2017, without being able to recognize the limitations of this currently young market. Regulation had been one of the main concerns, and despite progress from the major cryptocurrency markets like South Korea and the United States, the process seems to take longer than anticipated.
Financial institutions expected to join
The second biggest failed expectation was related to more and more institutional investors starting to invest in cryptocurrencies. However, due to a lack of regulation and high volatility, investors did not find appealing to step in so early, waiting for some things to change.
Recently, a few companies wanted to launch Bitcoin ETFs in the United States, but the SEC – the main financial regulator, had been rejecting all one by one.
A Bitcoin ETF will have meant that a lot of institutions will be much involved in the market, but initiators do not manage to convince the SEC about security and insurance issues.
The only winner in the game
Bitcoin is by far the only winner of the current cryptocurrency bearish market. Out of all the tokens, Bitcoin lost 57% from January 1st this year. Its main rivals had suffered more, with Ripple erasing more than 88% of its value starting from the same date.
The Bitcoin dominance is also on an upward path since the beginning of 2018, as we have discussed in a previous article.
However, with the prospects of no ETF in the near term, the most popular cryptocurrency could be poised for more losses, as various analysts are pointing out. Thus far, we had three failed rallies in the last few months, communicating that sellers are entering the market after each significant leg up.
At this point in time, there is nothing to support a new strong rally, so we expect cryptocurrencies to be subdued until the end of August. The last quarter of the year seems to be the last chance for the market to recover some of the lost ground.