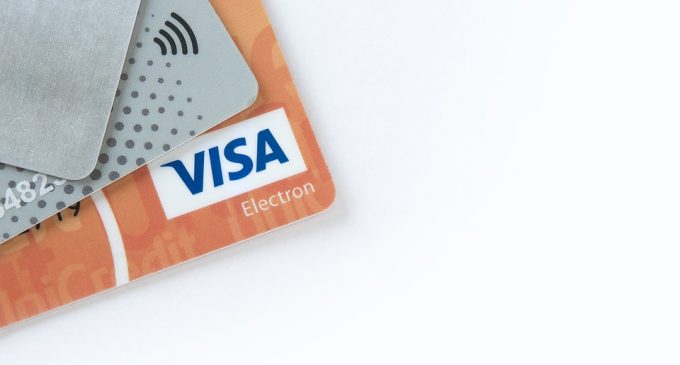 Al Kelly, the CEO of Visa, the credit card giant based in the United States and currently among the "big players" on the US stock market, recently gave an interview to CNBC where the subject of cryptocurrencies had also been debated. Visa had reported its financial results for the third quarter of Thursday and the CEO been invited by Jim Cramer, the host of the CNBC show "Mad Money".
Balanced speech from Visa CEO
We've seen increasing interest in digital assets from big companies, and we have recently discussed about Fidelity Investments who will launch its own platform for crypto-related services. In the case of Visa, the CEO had tried to be impartial and did not mention anything about any plan of the company to adopt cryptocurrencies for their activity.
According to CNBC, Al Kelly mentioned that "crypto was certainly not a threat in the short to medium term in any way". Also, he mentioned the following:
If it goes in that direction, we will move in that direction," the CEO said. We want to be in the middle, Jim, of every payment flow in the world regardless of how it happens or what the currency is behind it. So, if we have to go there, we will go there. But right now, it's more of a commodity than a payment vehicle.
Cryptocurrencies could be an alternative for Visa in the future, but as you can see from above, what we have mentioned many times in the last few months is true. Big companies are still reticent when it comes to digital assets and since the market is still in its early phases, the development will be volatile, like with any other market that we know today.
Regulation and payment systems
One of the key issues that keep cryptocurrencies underdeveloped is certainly linked to regulation. Still, we find most of the countries without any actual regulatory framework in play, the bureaucratic procedures making it hard for any developed country to adopt legislation.
We believe there's an additional reason and that is governments don't want cryptocurrencies to overcome fiat money. It's in the interest of any country to keep control over its currency and no parliament will easily give up on the right to print money and embrace a decentralized digital currency. Still, we have countries like Japan, opened towards the potential of the blockchain technology and cryptocurrencies.