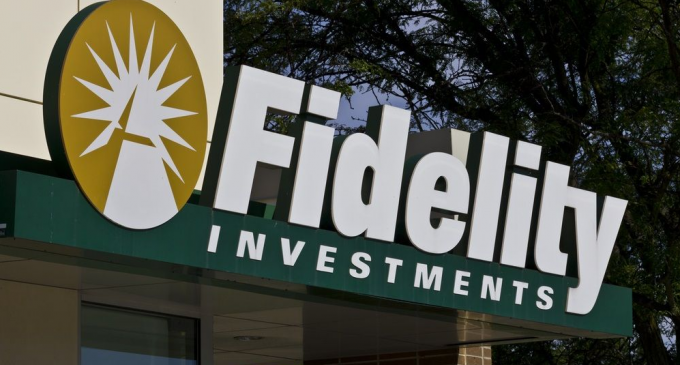 Cryptocurrencies had been spiking higher yesterday, October 16th and it seems like the main driver behind the move had been another positive news for digital assets. Fidelity, a famous multinational financial services company, based in Boston, Massachusetts with $7.2 trillion in assets under management, had made an announcement that could enable the flow of institutional capital into the cryptocurrency market.
Fidelity will provide cryptocurrency solutions
Although we saw the major cryptocurrencies dragged lower by Bitcoin last week, the second half of October stepped in at a more positive pace. According to CNBC, Fidelity had announced the launching of a new company called Fidelity Digital Assets Services "which will handle custody for cryptocurrencies and execute trades on multiple exchanges for investors such as hedge funds and family offices".
Although there are other companies in the industry which are offering the same services, the news had been welcomed by the worldwide press, since Fidelity is the first major company on Wall Street to decide to make this move.
According to a press release written by Abigail Johnson, Chairman, and CEO of Fidelity Investments:
Our goal is to make digitally native assets, such as bitcoin, more accessible to investors…We expect to continue investing and experimenting, over the long-term, with ways to make this emerging asset class easier for our clients to understand and use.
Although the news is good for institutional investors, the market can benefit in the long run. Interest from such a big company like Fidelity is boosting confidence and retail cryptocurrency investors can benefit from the price movements that can be generated.
Cryptocurrencies reaction strong but faded shortly
Following the release of the news on Monday, all major cryptocurrencies had reacted strongly. Bitcoin had surged more than 15% on the Bitfinex exchange in less than a few hours, supporting strong upward spikes in the other tokens like Ethereum, Ripple, and Bitcoin Cash.
However, the move quickly faded, and a good chunk of the gains had been erased. Traders should be patient and wait for the market to settle down, as this could be another pump and dump scheme.
We have mentioned several times in the last few weeks, even in our weekly crypto analysis, that the market is poised for a big move in the last quarter of 2018, and the upward surge confirms that could be the case. Seasonality supports a corrective move higher, but we must first see if buyers will manage to accumulate enough.