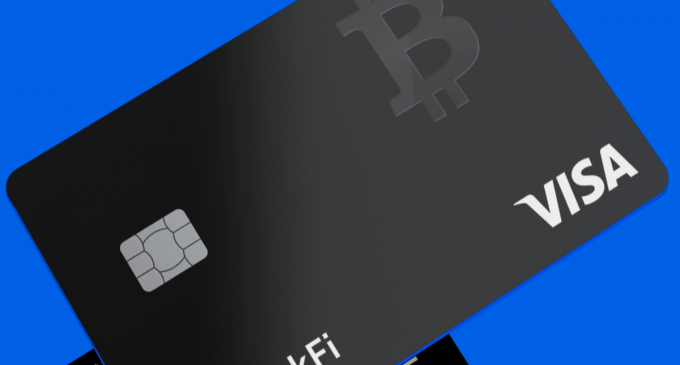 Visa and BlockFi launched a new credit card this week. The BlockFi Rewards Visa Signature Credit Card has features that strengthen cryptocurrency utilization among consumers and support enthusiasts of virtual currencies.
We feel glad about this report involving financial service providers Visa and BlockFi. We find them quite responsive and relevant to the present consumer demands and intensifying trends in the financial markets.
According to the report posted online by economy and markets news outlet Yahoo! Finance, the BlockFi Rewards Visa Signature Credit Card does not charge an annual fee to cardholders. Plus, a BlockFi representative confirmed that clients who utilize this new cryptocurrency-linked credit card would receive Bitcoin instead of miles, cashback, or other perks. 
On every purchase BlockFi Rewards Visa Signature credit cardholders make, they will be able to earn 1.5 percent back in Bitcoin. These credit card recipients will also get a 3.5-percent Bitcoin rewards rate for the first 90 days.
On every dollar spent over US$50,000 yearly, users of Visa and BlockFi's new credit card can also reportedly earn 2 percent back in Bitcoin. They can obtain Bitcoin rewards for every transaction they make. 
After they redeem them, these perks get transferred to the credit cardholder's BlockFi Interest Account, in which rewards can earn cryptocurrency interest. This advantage translates to even more Bitcoin. 
Vasant Prabhu observed that consumers are exploring methods in which they can employ cryptocurrencies for things they would utilize normal currencies for. The Visa Chief Financial Officer remarked that they are performing considerable efforts to devise an ecosystem that makes virtual currency more usable and more like any other currency. 
Meanwhile, the BlockFi spokesperson cited that now is a favorable time for the BlockFi Rewards Visa Signature Credit Card's launch as cryptocurrencies are mainstream. The company representative relayed that they developed the idea for the new credit card based on the massive interest from the market. 
BlockFi is working to distribute its new cryptocurrency-linked credit card to all qualified applicants as fast as possible, per the spokesperson. We find Visa and BlockFi's new BlockFi Rewards Visa Signature Credit Card encouraging.
As cryptocurrency supporters, we believe that these two financial service providers are immensely helping virtual currencies reach mainstream status. We gathered that Visa, which already has collaborations with Circle and Coinbase, declared that consumers spent over US$1 billion worth of cryptocurrency on goods and services via its cryptocurrency-linked credit cards in the initial six months of 2021. 
This company and BlockFi are commendable for their latest initiative. We think it is a brilliant idea for them to have banded together and come up with the new BlockFi Rewards Visa Signature Credit Card. We also believe that with Visa's tie-up with BlockFi, more consumers will relish seamless shopping facilitated by cryptocurrencies.