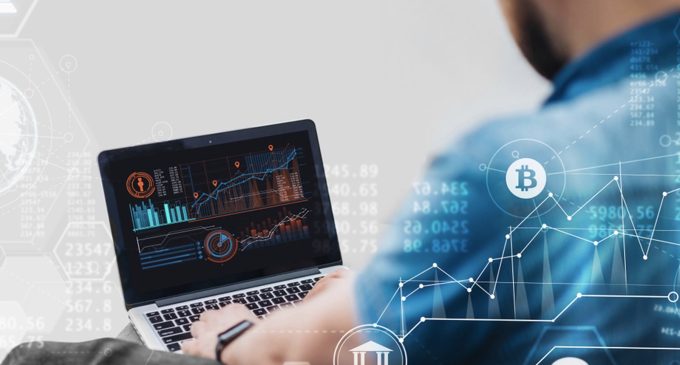 People and institutions backing the provision of cryptocurrency education to the youth are increasing. Recent developments in the United States reportedly point to this trend.
We feel pleased to read this news about the surging support by individuals and institutions for young people to be taught about blockchain technology and cryptocurrencies.
We think our readers, who are virtual asset enthusiasts, will appreciate learning about this report regarding cryptocurrency education, so we are sharing it on our website.
According to the update posted online by Finbold, a news outlet delivering the latest US stock market, cryptocurrency, and finance reports, Study.com researchers recently conducted a survey involving parents and college graduates.
These survey participants have an adequate grasp of cryptocurrency, blockchain technology, non-fungible tokens, and the metaverse.
The Study.com researchers' findings indicated that 884 American parents, or 64 percent of the poll respondents, and 210 American college graduates, or 67 percent, demonstrated that they agree cryptocurrency education should be a component of required schooling.
Additionally, both groups cited that education regarding the US economy's future and the techniques for creating new possibilities, diversifying investment assets, and fostering an investing attitude are important, per the Study.com poll results.
The online educational platform's researchers discovered that more than 60 percent of the US parents who took part in their survey believed schools should impart cryptocurrency education.
They remarked that children would benefit from studying crypto-assets and blockchain technology since they will be educated about the US economy's future. The poll outcomes align with the increasing interest in and utilization of virtual currencies Stateside.
Washington, D.C.-based think tank Pew Research Center cited that approximately 88 percent of Americans have at least heard of cryptocurrencies. Meanwhile, 16 percent have traded or invested in cryptocurrencies.
Besides these survey results, surging cryptocurrency education support is exhibited by prestigious higher education institutions like the Massachusetts Institute of Technology and Harvard University offering virtual currency courses.
The University of Cincinnati in Ohio, United States integrated teaching cryptocurrency and Bitcoin into the curriculum earlier this year.
At the same time, Massachusetts-based Bentley University became one of the first-ever educational institutions in the United States to honor tuition fee payments made in the stablecoin USD Coin, Ethereum, and Bitcoin.
New York City Mayor Eric Adams has maintained that cryptocurrency education should be included in schools' curricula.
He pointed out that teaching this new method of financial thinking involving virtual assets and blockchain technology use is significant.
We are glad that more groups and individuals are backing the provision of cryptocurrency education in schools.
We have emphasized that these lessons are important because we are certainly moving away from traditional financial ways and towards a digitalized financial future.
We believe this growing trend of cryptocurrency education getting massive support will continue to spread to other countries from the United States.