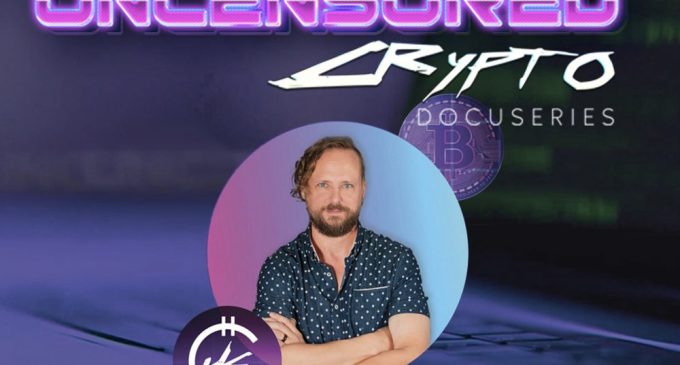 "Uncensored Crypto" is a nine-part, cryptocurrency-focused docuseries that Decentral Publishing launched last Tuesday, January 18, 2022. Since its world premiere, this new content has raked in more than 200,000 sign-ups.
We find this report about virtual currency-oriented docuseries "Uncensored Crypto" highly relevant and certainly worth sharing with our followers. We believe novice and experienced traders and investors will be further enlightened in their cryptocurrency investing journey when they discover and consume this new content.
According to the news posted online by press release distributor Business Wire, "Uncensored Crypto" is a production of financial publishing leader Decentral Publishing. This company is based in Dover, Delaware, in the United States and is devoted to making educational content on subjects like blockchain technology, cryptocurrency investing, and adjacent technologies.
"Uncensored Crypto" viewers are educated about cryptocurrency history, cryptocurrencies in general, and blockchain technology. Additionally, everyday investors can learn about the forces attempting to oppress accessibility and advancements in the cryptocurrency realm.
"Uncensored Crypto" details new blockchain-powered technologies' future use cases. These innovations are already revolutionizing digital privacy issues and data security today.
Furthermore, the free nine-episode docuseries features interviews with more than 50 of the world's leading experts and leaders on the front line of the blockchain technology revolution. As in-depth, cryptocurrency-focused content, "Uncensored Crypto" also facilitates viewers to discover finance's dark side.
This docuseries tackles banking scams and black markets. Moreover, "Uncensored Crypto" enlightens viewers about cryptocurrency theft, war-time profits, and regulations and compliance scandals.
Michael Hearne is the chief executive officer of Decentral Publishing. He remarked that they are thrilled to deliver clarity to everyday people attempting to comprehend cryptocurrency and blockchain technology.
Hearne also said they want to help cryptocurrency enthusiasts discover more about how these financial technologies could solve major predicaments and improve people's lives. The "Uncensored Crypto" docuseries' episodes are available on its official website, which is www.UncensoredCrypto.com.
Every episode will be available for a limited time over a nine-day window through Friday, January 28, 2022. Interested viewers who want to buy the "Uncensored Crypto" docuseries bundle can do so after the nine-day release window has expired through the publisher's website at www.DecentralPublishing.com or www.UncensoredCrypto.com.
We find the "Uncensored Crypto" docuseries certainly interesting as it leaves zero stones unturned. We understand the over-200,000 viewers this educative content has amassed since its world premiere last week.
We think the release of the educational, nine-part virtual currency-focused "Uncensored Crypto" is also quite timely. After all, we gathered from a recent Bankrate poll that cryptocurrency investing has surged across three generations – Baby Boomers, Generation X, and Millennials – over the past year.
With the release of the "Uncensored Crypto" docuseries, we think cryptocurrencies as payment modes and investment asset classes will become more mainstream and acceptable in today's business scene.