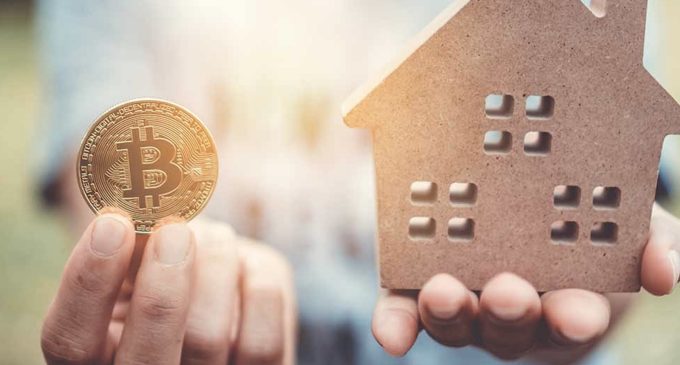 Flow is former WeWork CEO Adam Neumann's real estate startup. It is reportedly going to have a digital wallet for handling cryptocurrencies.
We are eager to inform our readers about the latest developments in the cryptocurrency sector. We think this news involving former WeWork chief executive officer Adam Neumann is relevant for them, so we are sharing it today on our website.
Neumann picked up cryptocurrency as his new interest during his post-WeWork hiatus, per the Monday, September 12, 2022 tweet posted on Twitter by business, markets, and finance news source Bloomberg.
He is reportedly back in the business scene, and this time with a virtual currency angle. Flow is the controversial businessman's real estate startup.
Last August, Andreessen Horowitz raised US$350 million for this residential real estate company. This venture capital firm invests in both established growth companies and early-stage startups.
Flow has not officially divulged its intent to utilize virtual currency with its virtual wallet to the public at the time of writing this news.
However, several mainstream media outlets have confirmed that the digital wallet will offer other financial services besides cryptocurrencies, such as letting users connect with a bank account.
Finance news source Pymnts.com cited that a rewards program using blockchain technology is a possibility with the cryptocurrency plan of Neumann's startup.
This scheme could potentially dovetail with Web3's target of fostering distributed communities. Cryptocurrency analysts believe Neumann's interest in cryptocurrencies is a plus for the hard-hit virtual asset sector.
The Israeli-American investor and businessman also helped establish Flowcarbon, a startup involving virtual currencies. This firm uses blockchain technology to track carbon credits.
Flowcarbon utilizes a virtual coin called the "Goddess Nature Token." At this point, Flow does not have any plans to represent rentals or real estate ownership utilizing crypto-tokens.
WeWork Incorporated is the company Neumann previously helmed. This New York City-headquartered coworking space provider delivers virtual and physical shared spaces.
WeWork Incorporated plummeted from a private valuation of US$47 billion to a public trading price today of an estimated US$3 billion.
In 2019, Neumann was publicly ousted from the WeWork CEO position. He faced accusations of grandiose eccentricities, excessive spending, and conflicts of interest.
Neumann left WeWork following its unsuccessful attempt at an initial public offering. Critics questioned why someone with the former WeWork CEO's track record should keep receiving checks when Andreessen Horowitz confirmed it was investing in Flow.
We think the real estate startup of Mr. Adam Neumann – Flow – is on the right track since many companies today from various sectors are already adopting crypto-assets in their operations and offerings.
Furthermore, we think this real estate startup deserves a chance to offer its solutions to the community, regardless of Mr. Neumann's reputation.
We understand that the virtual currency sector has been besieged this 2022 by dwindling interests from venture capitalists and steep token price drops after a stunning boom.
We think Mr. Neumann's prowess in selling and building communities and entrepreneurship can aid the cryptocurrency industry.