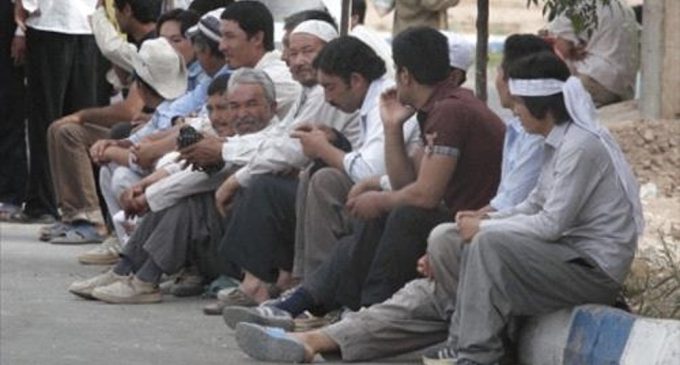 Today's severe incidence of unemployment in Jordan is motivating this Middle Eastern country's youth to engage in cryptocurrency trading. 
These young people are among the thousands of Jordanian nationals who have invested in virtual currencies amid the lack of employment opportunities and despite the government's existing cryptocurrency trading ban.
We find it interesting to read this latest cryptocurrency-related news about how the current scenario of unemployment in Jordan is leading its people, particularly the youth, to turn to crypto-asset trading. 
We think our readers will also find this report relevant, enabling them to form intelligent opinions regarding how cryptocurrencies impact current events in a specific country.
Based on the report posted online by Al-Monitor, an online newspaper focusing on delivering the latest news in the Middle East and North Africa, civil society group Jordanian Labor Watch prepared a study last October 2021.
This research paper revealed that, in 2020, 140,000 workers in Jordan lost their jobs due to the coronavirus or COVID-19 pandemic. This critical incidence of unemployment in Jordan deepened the economic crisis among the youth. 
Additionally, based on the information from the World Bank, the unemployment rate among Jordan's young people is 50 percent, while the Jordanian Department of Statistics disclosed that the general rate is 24.8 percent per year.
With this bleak image of unemployment in Jordan, the result is that about 129,000 Jordanians, mostly males, trade cryptocurrencies, per TripleA cryptocurrency payment company's January 2022 report.
Cryptocurrencies remain largely unregulated in the Middle Eastern nation. There is no law safeguarding Jordanian cryptocurrency traders at this point, and due to these virtual assets' anonymous nature, the government has decided to prohibit trading.
Nonetheless, the crypto-asset trading market has witnessed millions of dollars invested lately. Furthermore, the Jordanian authorities' proscription on cryptocurrency trading has not prevented interested people from searching for ways to purchase the digital assets. 
In fact, Jordanian citizens who trade cryptocurrencies resort to brokers based overseas. They also utilize traditional techniques like paying cash to the cryptocurrency owner, who then electronically transfers the crypto-asset to the buyers' accounts.
Due to the serious incidence of unemployment in Jordan, young citizen Ahmed al-Hindi chose to spend his time trading cryptocurrencies at night. He affirmed that he wants to profit from virtual currency trading, which he has been doing since 2017.
Al-Hindi remarked that he is presently investing approximately US$12,000. This young Jordanian cryptocurrency trader shared that he sometimes reaps US$2,000 for months and sometimes none at all.
Al-Hindi relayed that people faced by unemployment in Jordan interested in engaging in cryptocurrency trading should follow the news, be proficient in English, and be capable of trading roughly 500 different cryptocurrencies.
We think the Jordanian Government should step up its efforts in settling the severe incidence of unemployment in Jordan. In our view, cryptocurrency trading is a golden opportunity that can entice billions-worth of investments to this Middle Eastern nation.
It can also provide extra income and many job opportunities paying thousands of Jordanian dinars to the people, especially the youth. Thus, we think lifting the current prohibition on cryptocurrency trading can resolve the economic problem of unemployment in Jordan.