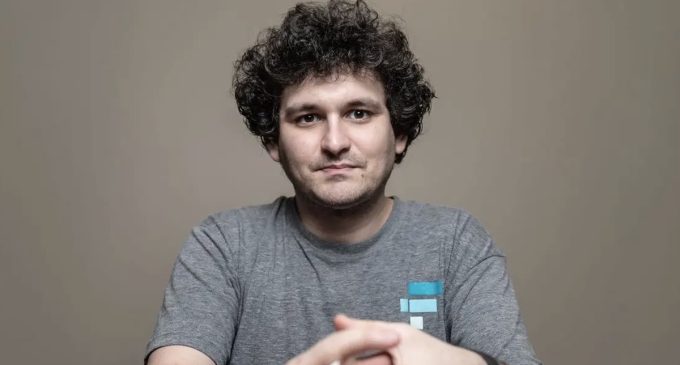 Sam Bankman-Fried has completed his acquisition of US$648 million in Robinhood shares at an average price of US$11.52.
The purchase of this billionaire founder of cryptocurrency exchange FTX involves himself amassing a 7.6-percent stake in the online retail brokerage, leading him to become a Robinhood investor.
We know Mr. Sam Bankman-Fried as a leading figure in the cryptocurrency space. We think we can help our readers, especially cryptocurrency enthusiasts, stay properly informed regarding the latest and relevant virtual currency-related developments and important personalities by sharing this update with them.
Based on the cryptocurrency report posted online by global business publication the Financial Times, a regulatory filing stated that the Robinhood share purchases Bankman-Fried disclosed started in mid-March and carried on through Wednesday, May 11, when he bought US$27.5 million in shares.
The FTX cryptocurrency exchange's chief performed his share acquisition via Emergent Fidelity Technologies, an investment vehicle he controls. In a securities filing, Bankman-Fried relayed that he does not intend to take any action toward modifying or influencing Robinhood's control.
The former Jane Street trader added that he purchased the stake purely as an investment. Nonetheless, Bankman-Fried left open the likelihood of calling for Robinhood to consider management or operational initiatives or strategic alternatives.
The FTX cryptocurrency exchange's founder called his new endeavor an enticing investment. This new venture points to the massive wealth he has accumulated during the most recent run-up in crypto-assets.
Forbes Magazine estimates 30-year-old Bankman-Fried's net worth as US$21 billion even following this week's selloff in virtual currencies. Shares in Robinhood surged 25 percent in after-hours trading after the announcement of the FTX cryptocurrency exchange pioneer's buyout.
Robinhood went public last July 2021 in a hotly anticipated debut. Nevertheless, shares in this online retail brokerage have stuttered as retail eagerness for stock trading has faltered in recent months.
Since then, shares in Robinhood had plummeted over 70 percent ahead of the disclosure yesterday, Thursday, May 12. Robinhood, which is a Menlo Park, California-headquartered financial services company, has pushed heavily into cryptocurrencies as revenue from equity trading has tumbled.
It launched virtual currency wallets on its platform and added new crypto-assets. This approach has brought Robinhood more in line with its rivals like Coinbase.
Furthermore, the electronic trading platform and stockbroker plans to expand globally as a virtual currency brokerage. Robinhood acquired Ziglu, a British cryptocurrency firm, last month.
We are glad to learn about Mr. Sam Bankman-Fried taking a stake in Robinhood. We agree that his new venture is an attractive investment.
After all, Robinhood has involved itself more in the cryptocurrency scene, which is aligned with Mr. Bankman-Fried's enterprise and mission. We think the FTX founder's decision to invest in Robinhood will further this online retail brokerage's expansion.
Plus, we believe FTX and Robinhood will aid in further propagating knowledge and acceptance of cryptocurrencies all over the United States and perhaps worldwide later on.