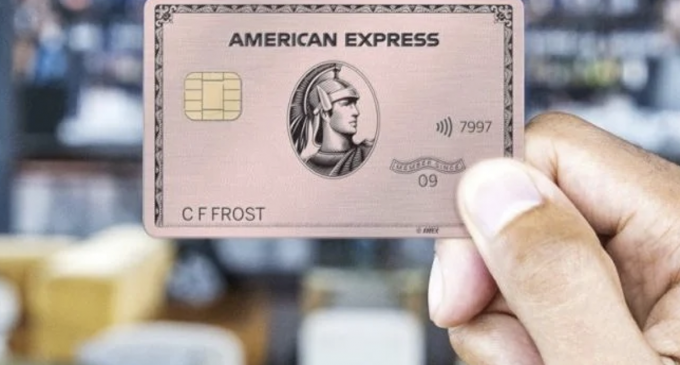 Stephen Squeri confirmed that the American Express Company is exploring other ways to engage with virtual currencies. The chief executive officer of the New York-based credit card giant cited these methods as possibly permitting card clients to redeem their membership reward points for cryptocurrency. The American Express Company is pondering emulating Mastercard's cryptocurrency offerings. Learn more about this credit card company's latest stance here.
We find this virtual currency-related report relevant to share with our readers. We understand that credit and debit cards are among the conventional financial instruments.
Therefore, we believe our readers will benefit from learning about the new developments, especially crypto-asset-related ones, involving these bank cards. According to the update posted online by business, finance, and markets news source Bloomberg, Squeri's statement comes following Mastercard's latest announcement.
On Monday, October 25, the latter proclaimed that it would make it easier for banking firms to offer virtual currency rewards on its debit and credit cards. Mastercard affirmed that this offering is a component of its recent embracing action of cryptocurrencies.
Furthermore, based on Mastercard's statement yesterday, the payment network has signed an agreement with virtual currency company Bakkt to pull off its latest endeavor and as part of the changes. Earlier this year, Bakkt is a cryptocurrency firm that spun off from Intercontinental Exchange.
Mastercard will also make it more effortless for consumers to spend the digital currency rewards they earn at the millions of retailers on the credit card company's network. With these changes and developments happening in Mastercard, Squeri thinks the latter responds well to the times. 
Nevertheless, for the time being, the American Express Company's CEO confirmed that it is not planning to offer a virtual currency-associated card any time soon. Squeri was at Yahoo! Finance's All Markets Summit early this week, and he offered his views regarding cryptocurrencies. 
He remarked that, when he looks at virtual currencies, he thinks they surely are more of an asset class, similar to gold. The American Express Company's CEO pointed out that he does not view cryptocurrency as truly something that will make inroads from a credit card perspective or even a debit card viewpoint in terms of payment. 
Squeri mentioned that his decision for the time being for his firm, which is one of the Dow Jones Industrial Average's 30 components, is largely because of most cryptocurrencies' volatility. He cited that all of those values happening within a credit card do not lend themselves to virtual currency. 
We understand Mr. Squeri's perspectives regarding digital currencies and their possible application and integration with credit and debit card usage. We think he needs more time and more examples of scenarios exhibiting bank card and cryptocurrency perks getting integrated together for the customers' advantage.
In time, we believe the American Express Company's CEO will realize the feasibility of Mastercard and other financial companies' decision to adapt to what we believe is a cryptocurrency-bound financial world. 
Hence, we recommend this multinational financial services corporation's clients, who are cryptocurrency enthusiasts, to wait for now until the American Express Company decides to offer a cryptocurrency-linked bank card that delivers many virtual currency-related benefits.