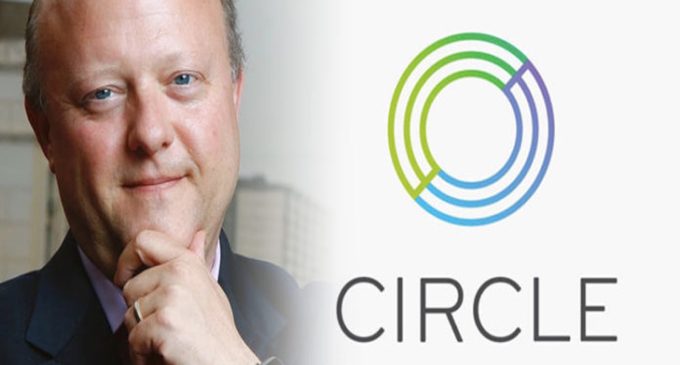 Circle CEO and co-founder Jeremy Allaire gave his perspectives regarding the latest cryptocurrency market meltdown. He also discussed his virtual currency company's new stablecoin, the Euro Coin.
We are interested in how cryptocurrency firm executives view the present virtual currency market bloodbath.
We find their opinions enlightening, and we believe our readers will also find them educational. Hence, we are sharing this report with our followers.
Circle is the virtual currency establishment behind the USD Coin or $USDC, which is the second-largest stablecoin in the cryptocurrency sector.
Various investment assets like cash, gold, and government bonds usually back stablecoins, unlike the more popular cryptocurrencies like Bitcoin.
Furthermore, stablecoins are typically priced on a 1:1 ratio with the US dollar. Over US$50 billion is stored in $USDC, which is second only to rival stablecoin Tether with US$70 billion in assets.
According to the news posted online by The Seattle Times, a daily newspaper serving Seattle, Washington, in the United States, Allaire was briefed by Associated Press business writer Ken Sweet regarding the latest cryptocurrency market crash.
The interviewer cited that Terra, an "algorithmic stablecoin," collapsed last month and erased US$40 billion in wealth in merely a few hours.
Sweet also informed the Circle CEO that cryptocurrency lending company Celsius froze all customer deposits this month.
The incident involving this virtual currency firm appears to be the cryptocurrency equivalent of a bank failure.
Allaire remarked that the latest cryptocurrency market meltdown reinforces their view at Circle, whether it will be with crypto-assets or stablecoins, that it should be performed within the regulated US banking system.
The Circle CEO explained that such a reality is why they had run the USD Coin as they have had for four years and pointed out that their stablecoin is sustainable.
Allaire also reacted to the present retrenchments happening in many cryptocurrency companies amid the industry turmoil, including Coinbase terminating 18 percent of its staff lately. He shared how Circle is affected by these cryptocurrency company layoffs.
Allaire relayed that he believes his firm's position is quite strong at this point. The Circle CEO also said he thinks they are in a slightly different location in the ecosystem.
Allaire pointed out that their primary business is the USD Coin, and this virtual asset's stability translates to the fact that Circle is counter-cyclical to the broader selloff.
Moreover, Circle's co-founder and chief executive officer pointed out that his company has 115 open roles they are hiring for now.
Allaire talked about the soon-to-be-launched Euro Coin. Circle's euro equivalent of the USD Coin features his company bringing similar reporting, technology, transparency, regulatory framework, and trust it integrated into $USDC, per the Circle CEO.
He added that his firm would straightforwardly begin the Euro Coin, and this upcoming stablecoin will merely be the euro currency held in euro-denominated banking accounts.
We appreciate learning about Mr. Jeremy Allaire's insights regarding the current cryptocurrency market crash and his promotion of Circle's new stablecoin, which is the Euro Coin.
We think Circle and the USD Coin will continue to thrive with the Circle CEO's calm approach to the present troubled time for the virtual currency industry.
We wish Mr. Allaire all the best, and we believe Circle, $USDC, and the forthcoming Euro Coin will be among the sustainable cryptocurrency solutions that will help more consumers in the long run.