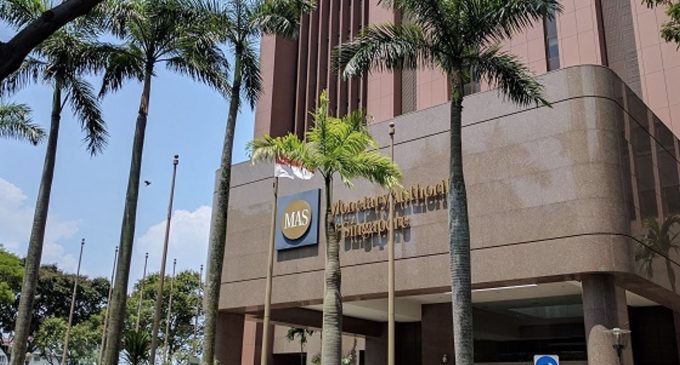 Ravi Menon is the Monetary Authority of Singapore's managing director. He recently expressed his upbeat views of the cryptocurrency market despite the turmoil the latter underwent over the past month.
We understand that many of our followers, who are cryptocurrency enthusiasts and investors, felt unsettled about the virtual currency market's future due to the recent market bloodbath.
We believe this latest cryptocurrency-related report about the Monetary Authority of Singapore's executive expressing his optimistic perspectives will give our readers enlightenment and assurance about the possibilities in the cryptocurrency space.
According to the news posted online by Pymnts.com, a media firm delivering international reports and analysis in payments, financial technology, retail, the digital economy, and financial services, Menon delivered his address at the inaugural Point Zero Forum in Zurich, Switzerland last week that gathered policymakers and investors.
The Monetary Authority of Singapore's managing director affirmed that the virtual currency industry was at a crossroads lately and that the choices they, as financial regulators, would make determine what lies ahead.
Menon acknowledged the primary problems that beset the cryptocurrency sector. He mentioned bankruptcies for many cryptocurrency establishments, an unprecedented sell-down, and the virtual asset trading price collapses.
Furthermore, the executive from Singapore's financial regulatory agency remarked that he believes speculation in cryptocurrencies had harmed people considerably.
Among these damages are the waste of resources and the lives of investors who have lost their hard-earned investment funds. Nonetheless, Menon confirmed that the cryptocurrency market crash might not be completely unfavorable at all.
He remarked that such a bloodbath would be a positive technique of separating "the wheat from the chaff" in the virtual asset field.
The Monetary Authority of Singapore's managing director relayed that they, as financial regulators, had a fantastic opportunity at that convention to reset the tables for cryptocurrency's actual business metamorphosis.
Moreover, Menon pointed out that blockchain technology could make economic value in many ways. He mentioned that these methods are making payments, transforming business processes, and enhancing financial inclusion.
We appreciate Mr. Ravi Menon's positive insights regarding the recent cryptocurrency market shakeout. We also admire him for expressing his calmness with his point of view.
We gathered that the Monetary Authority of Singapore's managing director affirmed that the recent bloodbath could actually help rather than harm stakeholders as it could help identify and eliminate the dreadful aspects of the crypto-asset space.
We agree that the recent cryptocurrency market crash can assist in resetting the market's path for a more orderly future.
Therefore, we recommend our followers not to feel too perturbed as we believe this "storm" in the crypto-asset space will pass, and we can expect better days and future ahead as cryptocurrency supporters.