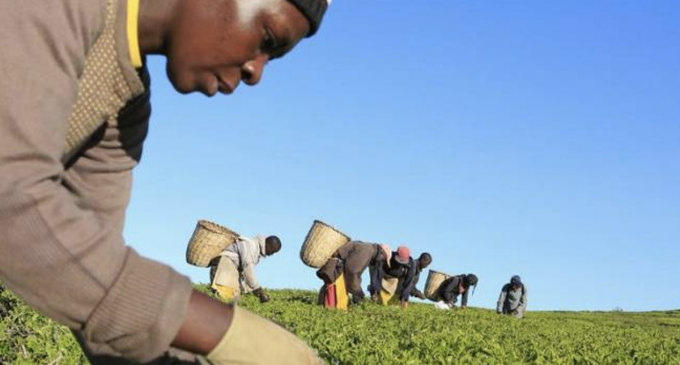 Sarafu is a digital coin presently thriving in Kenya. Farmers are increasingly relying on this cryptocurrency in their day-to-day transactions.
We feel quite interested to learn about this report involving a rising cryptocurrency called Sarafu in Kenya. We think this news exhibits the usefulness of virtual currencies for people from all walks of life.
Based on the news posted online by Legit.ng, a Nigeria-based news source that delivers the latest reports in Nigeria and worldwide, Sarafu is a community inclusion digital currency. It has similarities to a voucher, and anyone with a Kenyan mobile phone line can sign up to become a user.
Moreover, Sarafu's first-time users receive 50 units of the cryptocurrency for free and earn them upon registration. This virtual currency's users reportedly employ the crypto-asset as a payment and exchange mode for services and products.
Sarafu also functions as an alternative to transacting using the Kenyan shilling, which is the Republic of Kenya's official currency. Emmanuel Kahindi is a farmer from Kilifi, a coastal town north of Kenya's second-largest city, Mombasa.
He remarked that Kenyan farmers increasingly prefer to utilize Sarafu in their transactions because the cryptocurrency lets them save their fiat money while trading with it. Sarafu is also useful for purchasing various garden items farmers require in their jobs, such as fertilizers and seeds, per the report by global multimedia broadcaster Voice of America.
Will Ruddick is the Sarafu cryptocurrency's developer. He is an American economist whose financial technology creation targets low-income urban people.
Ruddick said that Sarafu's incorporation into the Kenyan farmers' business transactions aids in filling the gap that the Kenyan shilling has left. Additionally, he cited that the East African country's residents had complained that the Kenyan national currency is not widely available.
Therefore, Sarafu is important as it functions as a fallback currency option for trading, according to Ruddick. We are pleased to learn about the Kenyan farmers' increasing utilization and preference for Sarafu.
We think that the budding cryptocurrency is a much-needed solution for these farmworkers. Sarafu lets them purchase and sell farm-related products and services in their community seamlessly.
Furthermore, we learned that the booming digital asset enables people to save their hard-earned money. Thus, we think Sarafu is truly a helpful cryptocurrency.
It demonstrates that it is accessible to the masses as well, making it a preferred option among the farmers from Kenya's Kilifi area, unlike the mainstream virtual currencies like Bitcoin, Ripple's XRP, Ethereum, and Dogecoin. We think Mr. Ruddick performed a highly laudable effort.
He was able to respond to the Kenyan farmers' needs and was thoughtful of their welfare. We hope that more cryptocurrency developers like him will come up with practical digital currencies offering solutions for individuals from various walks of life worldwide.