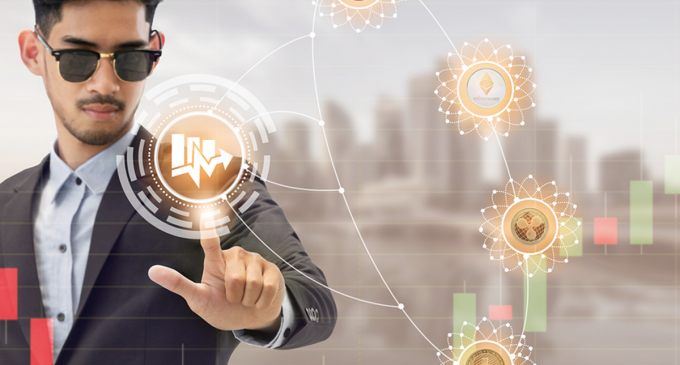 Worldcoin is a new startup company that plans to introduce a new cryptocurrency project of the same name. It reportedly intends to distribute the digital asset to people in exchange for scans of their eyes' irises.
We find this news about Worldcoin and its cryptocurrency highly interesting. We think that it proves blockchain technology and virtual currencies are financial technologies whose advancement is unstoppable.
According to the report posted online by general interest news portal Vox, significant details about Worldcoin's new crypto asset are gradually coming to light at this point. The futuristic project's major supporters are prominent Silicon Valley figures like LinkedIn co-founder Reid Hoffman and Y Combinator president Sam Altman.
Furthermore, venture capital organizations Day One Ventures and Andreessen Horowitz have expressed their interest in the novel idea. Worldcoin reportedly desires to deliver its cryptocurrency through building orb-shaped gadgets.
These devices function by converting scans of people's eyes into unique numerical identifiers. Worldcoin's financial technology reportedly targets the elimination of fraudulent incidents by ensuring that a person is a legal recipient of the payment.
Moreover, it aims to ensure that a user is not attempting to sign up more than once. Worldcoin recently issued a job posting online.
The company reportedly hopes to build a dedicated hardware device that ensures both the uniqueness and humanness of people registering. It also aims to maintain the people's privacy and permissionless blockchain's overall transparency.
Worldcoin's new cryptocurrency will be accessible to people from around the globe. Plus, Worldcoin wants its digital asset to get disbursed to nearly anyone, but people would have to agree to allow the startup firm to scan their irises.
Worldcoin is already testing a prototype of its eye-scanning gadget in several urban areas. Bloomberg reported that it has at least US$25 million in funding.
Additionally, volunteers in the testing activity are getting paid mainly in Bitcoin for now. Altman pushed back against the issues about Worldcoin's intentions on Tuesday, June 29.
He hinted in a Twitter message that more details would become available soon. We find Worldcoin's cryptocurrency project a highly innovative idea.
We believe that its Silicon Valley supporters are doing their best to help the world's people avoid the prevalence of fraud, specifically in digital payments. We understand that Worldcoin desires to make an international identification system based on billions of very sensitive biometric identifiers.
It is going to perform this measure in exchange for a virtual currency with its namesake. With this endeavor, we think Worldcoin and its digital asset will inevitably face considerable criticisms, considering that people's biometric data is truly sensitive.
Since Worldcoin's cryptocurrency is a controversial one with many supporters and critics alike, we suggest its developers weigh both sides carefully. This measure would surely take considerable time.
We also recommend the US government intervene. In this manner, it will help ensure that people's safety is safeguarded when engaging with Worldcoin's new financial technology if it gets adopted for use.